After a successful season in 2018, Formula Karting Championship (FKC) is ready to kick off its second season in Buttonwillow Kart Track on January 26, 2019.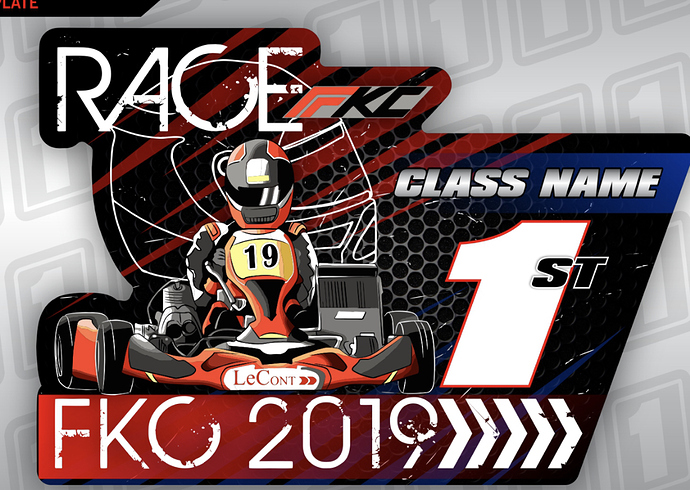 FKC's concept of " giving back to the racers" continues with various prize packages totaling over $25,000. Here is a breakdown and summary of the prizes:
TAG 100 Senior & Junior , ROK Shifters Senior
Highlights of prize packages include its FIA Formula 4 Driver Search Program and the continuation of its popular Pro- Money Races, which will be selected money races offered to different classes throughout the season. The total purse of these two programs is valued at over $15,000.
The FIA F4 Program will give the opportunities to two FKC drivers to test a F4 car in Mexico, with the possibility to race a full season of F4. Two drivers from the Junior TAG100, Senior TAG100 and ROK Shifter Senior will be selected.
The first of the two drivers will be determined in the Buttonwillow race from the winners of TAG Senior, TAG Junior and ROK Shifter Senior classes.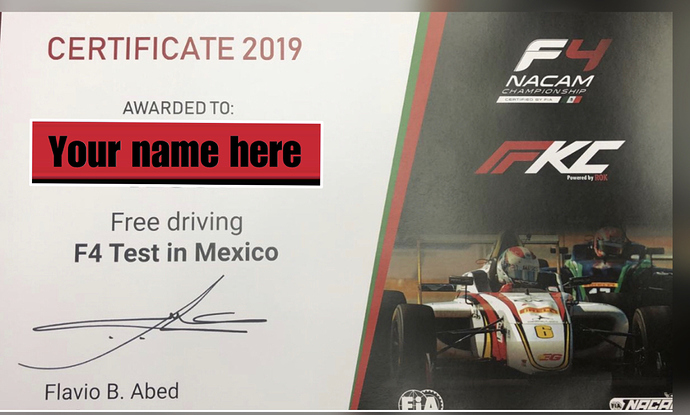 In addition, the junior 100 TAG drivers will be offered a shot at winning some cash in the Pro- Money Race in this round. Top three drivers will be awarded a minimum of $500 or more depending on numbers of
entries we get.
Champions of our TAG100cc Senior and Master classes will have a chance to each win a brand new Vortex VLR Engine, and the ultimate champion who wins 5 out of the first 6 races will win extra $1,000 in cash.
ROK Shifters and GP - Senior and Master
Our 2019 ROK champions will each win an all inclusive ticket to race the ROK the RIO event at the end of 2019. It will include race tires, race entries and pit passes.
These two classes will be running ROKCUPUSA rules.
KPV 100cc - Senior and Master
Winners of this class in our Winter Cup will get free race pass to our Champions Cup, which is the follow three races in Feb 23, March 16 and April 27.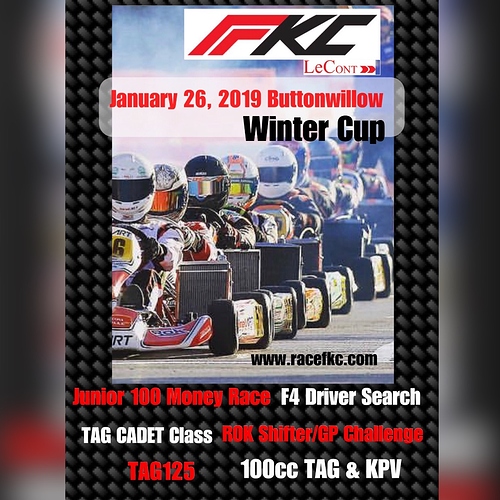 "FKC's welcomes everyone to race with us whether you are a national champion, a rookie or an avid club racer. All racers and all teams are created equal. As long as you want to have fun, we have a class for you. This year we added Santa Maria in addition to Willow, Buttonwillow and Adams to our schedule, and some new sponsorships to our program. I am excited about this year, and can't wait to see everyone out there!"
Registration for FKC's first race at Buttonwillow is now open:
Details of the class structure and FKC full race schedule can be found in FKC website at:

[/quote]