Lol. The internet always delivers.
"A combination of positive reviews, keen pricing and a semiconductor shortage has combined to reduce Fanatec CSL DD to zero until the first quarter of next year."
But there's the Moza, the Logitech and the upcoming Thrustmaster available (ish).
But will it make you faster? Nope:
I enjoyed this title on Xbox. And, it was memorable on Pc VR. I remember a race in Japan, in the pouring rain, with headlights against ai that was very cool indeed.
FTX meltdown may have an effect on esports. Was watching a video where he pointed out how crypto firms were the ones sponsoring esports stuff.
Probably time for a season three topic soon?
Anyway, in case you've ever wondered what it would be like to drive a turbo-era F1 car around DKC, here you go. I (used to love doing crazy mix ups on RFactor)
Maybe so. Is iracing about to start a new season? KK remains to be seen in terms of what happens. I think we ride it out to the end. This should resolve itself one way or another.
This is hilarious. I miss all of the fun mods from the rFactor days!
I honestly dont know what I'll do when KK shuts down. I suppose I'll fire back up the USF 2000 in iracing.
Supernats Simcraft:
Came across this post and this rig will be at the Superrnats race. Simcraft motion rig.
According to the poster will be accessible to public.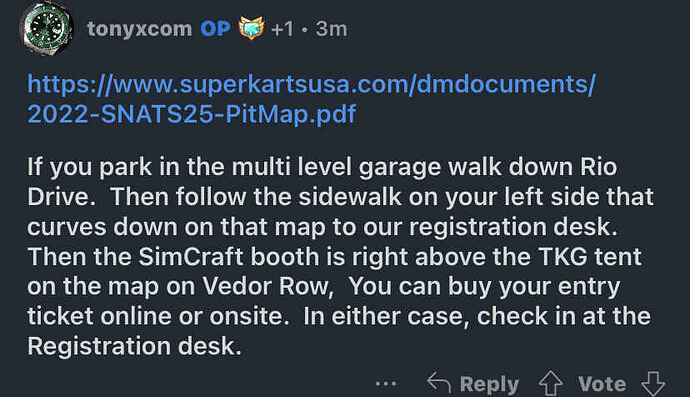 Should any of you get the oppty whislt attending Supernats, let us know how it was and snap a shot or two.
Rok the Rio was 2 weeks ago, this is for SuperNats this week.
Thank you! I saw "Rio" and went full Derp mode.
It can be confusing when two major karting series hold events within a few weeks of each other at the same unique venue…
You should go try that rig, TJ. I am wondering if your KK issues are Logitech related.
Thrustmaster has entered the chat: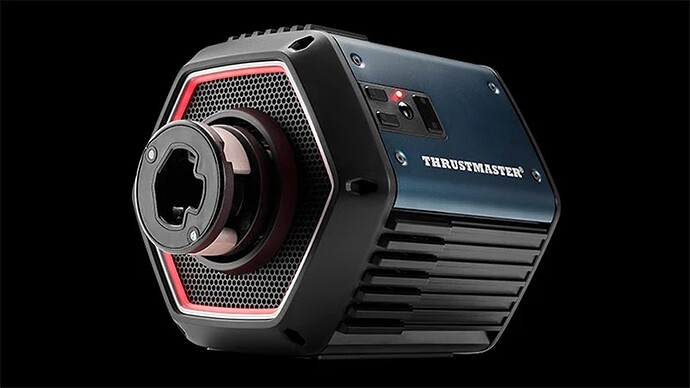 Heady time we live in as sim racers. We shall all enjoy the intoxicating Direct Drive experience. Pretty sure no one will make belt drive again. DD is so much better and the price points have gotten very achievable.
The base model of the Thrustmaster T818 will include the wheel base, the metallic blue plates, 1 quick release adaptor and the proper UK, US or European plugs based on the region in the box.
"This bundle will cost £599.99 for those in the United Kingdom, €649.99 for buyers in Europe, and $649.99 in the United States."
Pricing wise, they haven't moved the ball, but for those with thrustmaster steering wheels already, it makes sense.
That thing looks like some sort of Harbor Freight generator lol
It reminds me of a HD projector