Just an FYI. Myles Bland is the 2022 Briggs & Stratton Weekly Racing Series North American Champion.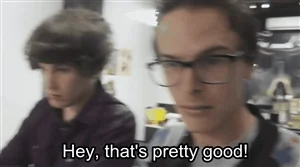 Just FYI, this response was not intended as a reply to your posts above. I appreciated your input!
John, is that official yet? I've been waiting for the points to be finalized and I'm just waiting for a rules hiccup to say otherwise…
Myles – Reading the Briggs Weekly Racing Series rules and looking at the point totals and number of races run, it does not appear possible for anyone, either Canadian or American to outpoint you. I am looking at their printed results and your known results not yet printed on their site. If it is possible, I don't see it. My point was simple. The original question concerned using a CHT guage as a carb tuning tool.General consensus has been that is not really helpful for that, which you indicated in your initial reply.However, you went on to suggest that another, possibly more important, bit of info could be gleaned from its use in testing. That info concerning the kart's ability to roll freely off the corner, binding being indicated by a rise in head temp. Experienced racers may feel they are competent to evaluate this without CHT. However, a newer karter might appreciate some back-up verification that their seat of the pants sensations were either right or wrong. The reference to your 2022 results were only to indicate that your posts might warrant a closer reading, if your point was missed. Actual "inside information" is rarely freely given in karting. Thanks for that. As you said, try it and see !