Announced on Facebook today: https://www.facebook.com/photo?fbid=546636817472555&set=a.129536895849218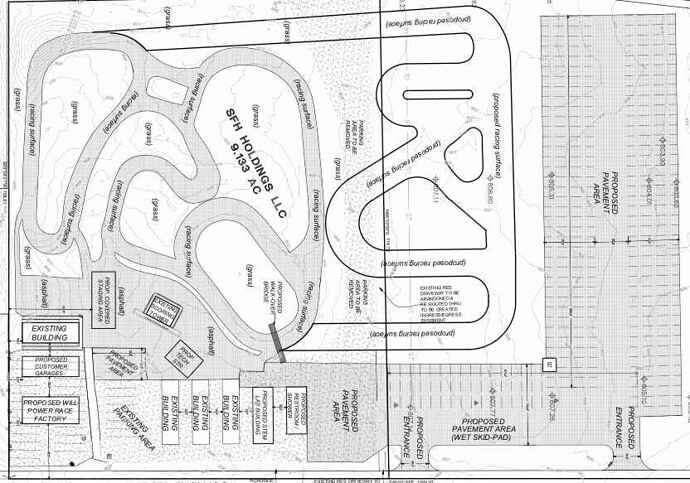 Whiteland Raceway Park has broken ground on a multi-million-dollar expansion of its facility and track. The expansion is set to make Whiteland Raceway Park a premier karting facility in the Midwest and known across the country.
Opened in 1958, WRP is the country's oldest operating go-kart track. As such WRP is going pay homage to its roots, while providing necessary upgrades in order to host top-tier events. Upgrades include:
• Nearly ½ mile of track addition
• Additional 7 turns and countless race configuration options
• Additional 100+ paved and powered parking spots
• Motorhome hookups
• MPG / WPK garage and parts supply shop
• Additional 28 garages
• Covered grid staging area
• Covered tech area
• Additional bathrooms and shower facility
• Enhanced LED lights
Indiana is a mecca for motorsports. The sport has had such a major role in the history of the state, and WRP is a prime example of that prestige and tradition. Not only does this facility help build the grassroots of motorsports, but it will continue to infuse life into the local and regional economy.
Andy and Sarah (Fisher) O'Gara purchased WRP in 2018 and saved it from closure. Throughout the years, it hosted countless races, series and events, saw the rise of driver's like Tony Stewart and John Andretti and made its mark on the history of racing.
These necessary updates will continue to allow it to do so. The site will host satellite facilities or headquarters for four of the top karting teams in the Midwest, including MPG Motorsports, who will have a full-service race shop and take over the sales of all parts and supplies to racers on site.
WRP will continue to sell fuel and tires for all competitors.
Construction has already begun on the track updates and will continue throughout the winter. Updates are scheduled to be completed by next April.