I purchased my kart last year used from somebody. It is an Intrepid Cruiser MS3 with Vortex ROK GP engine. I was messing around with the Mychron today getting ready for my track to open and get into the settings.
What are the ideal settings for RPM setup and the LED bar?
This is what my kart is currently set to: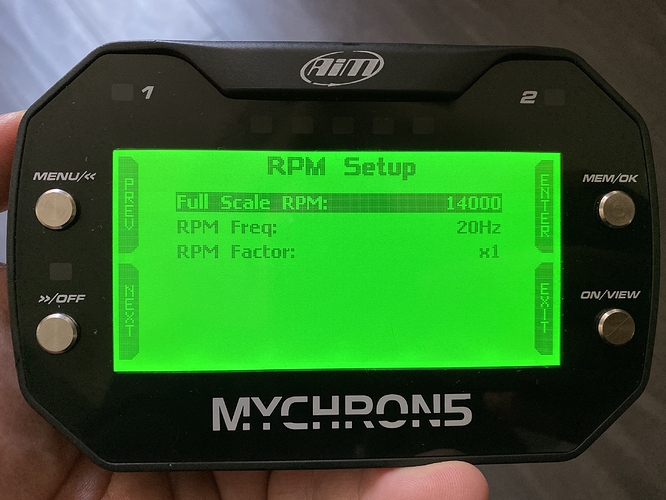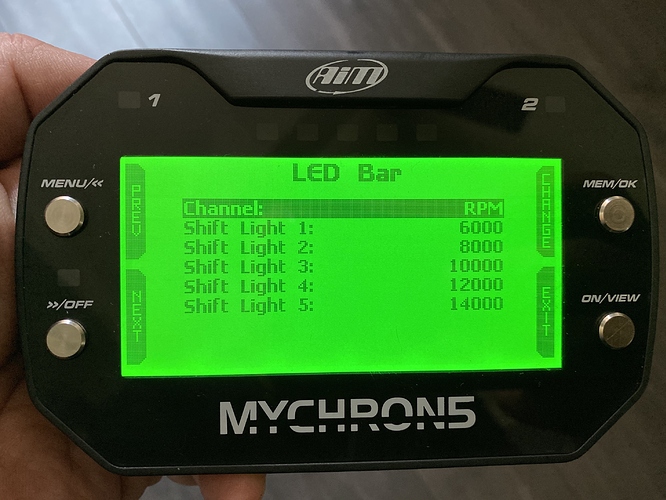 Thanks for your suggestions.