This is kind of an eccentric question, but I'm hoping someone here might be able to help. I bought 1 of these electric motor driven radiator curtains that run off a 9V battery: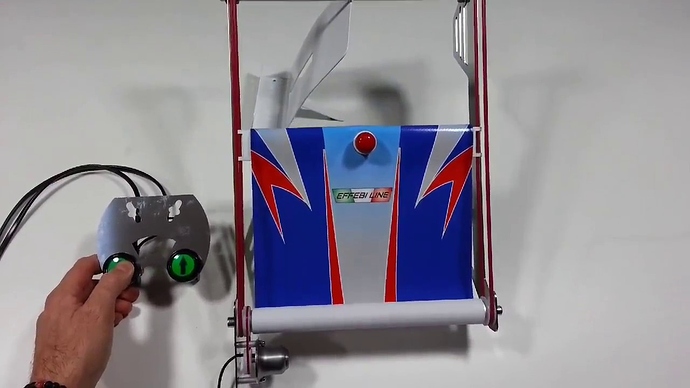 I want to hook it up to the on board 12V unit on my kart, in line with a 9V step down circuit, but I need to know the motor amp rating. I inquired at Effebiline.com about this, but no response so far.
Is anyone familiar with this (or perhaps the motor) who might know what the amp rating might be?