Feel free to stop by the Franklin Motorsports tent and find me and say hi!
We'll be there. Track looks awesome. Getting excited.
I will be there Thursday until Monday. Helping out a buddy running KZ and another running x30 masters. Will be my first time there, excited to see the event.
I pondered it but I think I'll be in Wisconsin instead, ironically enough.
See you there! I get in on Thursday.
I'll be there! I'm tuning for Alan Cortes in KA, and we will also have Ryan Rudolph and Josh Weis under the tent.
Just got a fresh layer of snow last night/this morning.
Great for last minute testing in slick conditions before the event!
I know it's difficult to find out, with everyone hidden away in their tents and access limited to the grid/hot pit, but one thing I would love to know is who is running what engine brand in the KZ class.
They're good disclosing chassis info, but year after year, one can never find out what motor each KZ driver is running at the Supernationals.
It's safe to assume a lot of them are running TMs. I do know from Facebook that Kyle Apuzzo has a Vortex RKZ. Another local from my area, Yanai Marciano, had a TM KZ10C all season, so I'm assuming he's running that. Rory Van der Steur was running a Modena KK1R at Rock Island, but I'm not sure if he's still running it for this race*. Other than that, I have no idea.
*(Edit: Van der Steur is still running the Modena KK1.)
Download the skusa app for Android, I'm not sure here if you're speaking about the engine builder or something else. But I did notice on the Android app when you click each driver it tells you their engine builder
KZ Engine brand is what I'm looking for (TM, Vortex, IAME, Modena, Maxter, SGM, etc.)
With SKUSA's business relationship with IAME, I just realized there could be a specific reason why KZ engine models aren't being revealed openly along with all the other info. (Why publicize the competition?)
Modena Engines, with their logo and cylinder angle leaning way back, are easy to spot. I can tell (so far) the following have Modenas:
Van der Steur (#29)
Serravalle (#88)
Hollowell (#12)
Paul (#15)
Most of the Tony Karts look like they have Vortex (of course), I think Kremers has a TM.
Scrolling down the list in RaceHero… that doesn't seem to be the case. Some show the brand… others the builder. I'm going to guess it's just showing what was on the entry form in that field.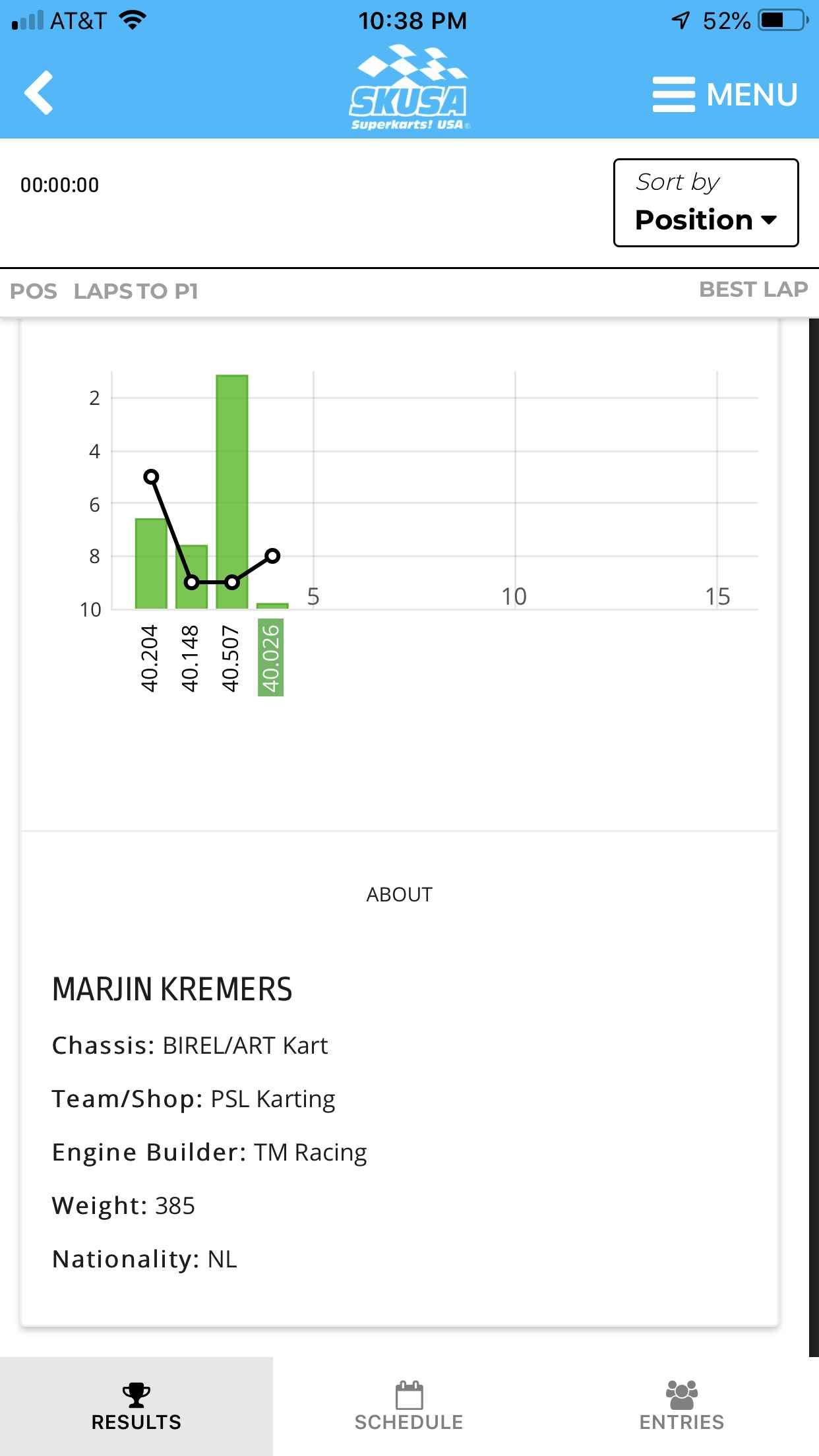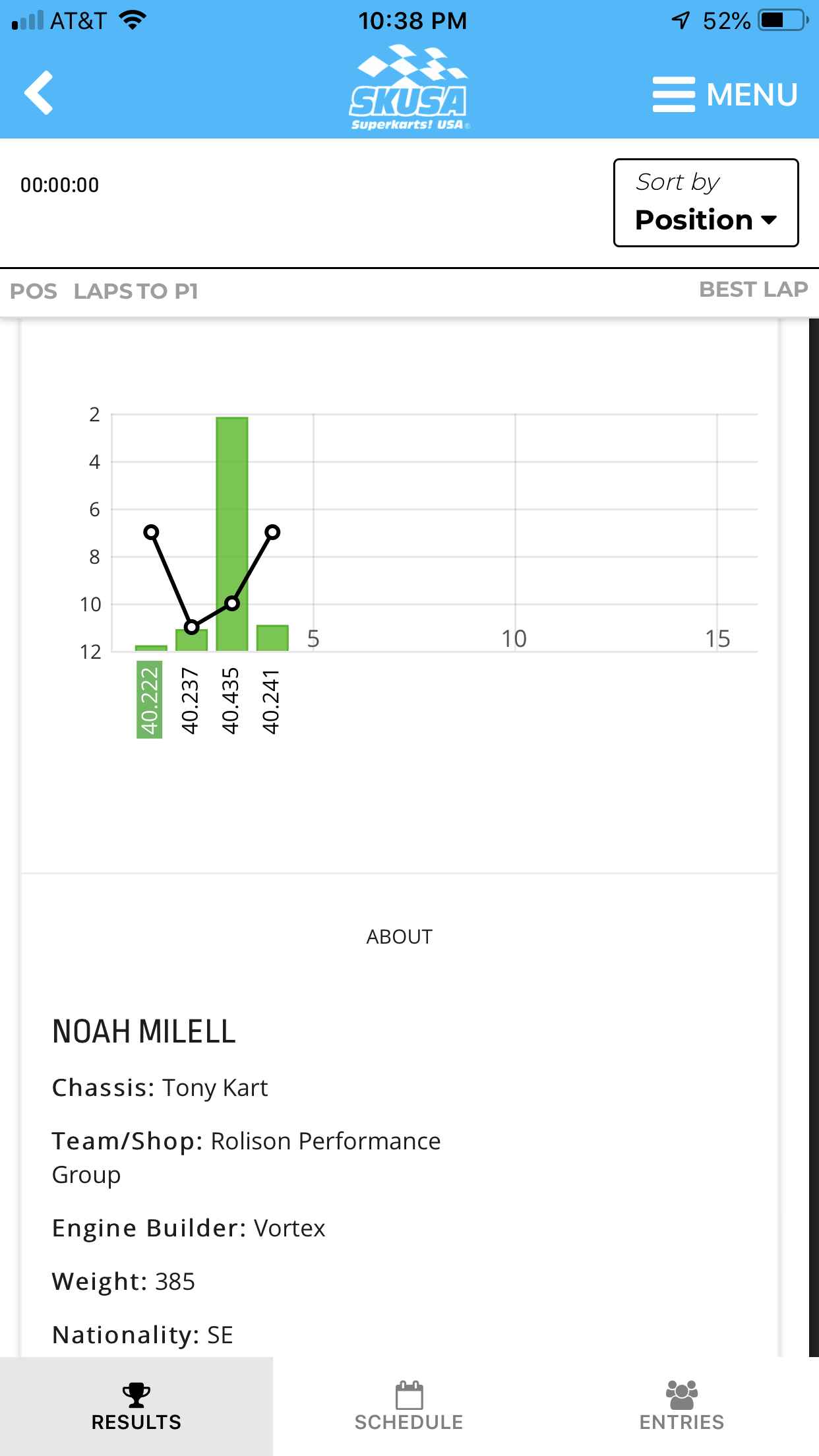 Yes, I think you are right. Thanks.