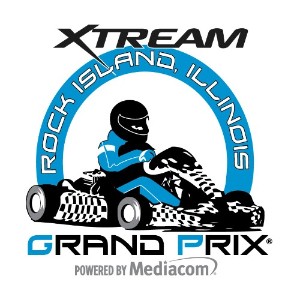 WE NEED YOUR HELP
In 2019, the Rock Island Grand Prix, the world's largest karting street race, will celebrate its 25thanniversary. It is the largest weekend event of the year in Rock Island and one of the premier festival weekends in the Quad-Cities.
In preparation, we are reaching out to all of our friends for ideas on how it can be improved. We need your ideas. We are looking for:
Interesting ancillary activities that you might have seen at other events
A one-time idea to celebrate the 25th anniversary
Dependable groups we can partner with (or which can take over) planning and producing the event
Possible new sponsors or others partners who could benefit from being involved
Individuals who would make a good addition to our planning committee. There are many opportunities even if you're not a race fan.
Unique ways of expanding exposure and reach for our many dedicated partners and sponsors
… and anything else that might come to mind.
We hope the Grand Prix's greatest years are still to come. The 25th year offers a great opportunity for review. We have been doing things a certain way for a long time. The world is changing. The cornerstones of our organizing committee are aging. We can blow up the event and do it differently, tinker around the edges, or pack it in with the knowledge that it provided a huge impact the Quad-Cities, kart racing in the world, and motorsports in general. A lot depends on the responses we get.
If you would like to know more about the Rock Island Grand Prix, please visit our website at rockislandgrandprix.com .
We like the slogan "Our best memories are still to come" but we need help in charting the best course for the future. Please respond by email with any feedback or ideas to [email protected].