Haven't watched this yet so can't comment on it perse. Sometimes the white knuckle guys get a little hyped up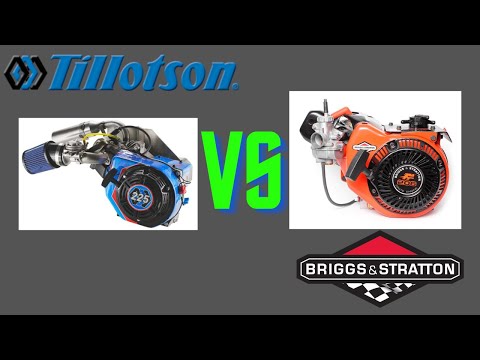 Theres a gentleman on the show (with a rather impressive racing background) who has been racing them both extensively. To summarize:
Tillotson: Very good bottom end and very good overall. No weak points. Faster.
LO206, less fast, and I got the impression, a little less engaging from a driving perspective.
However, the properly broken in LO is a beast that runs forever and he has one at 40hrs still going strong. Also, the parity is very high. Take 3 LO out of the box and they will be very similar. He owns four tillys and they vary to the tune of 2/10ths difference.
He likes them both equally and feels that they race differently, but equally fun. He feels that there's room for them both and appears to enjoy/like them equally.