From Facebook today…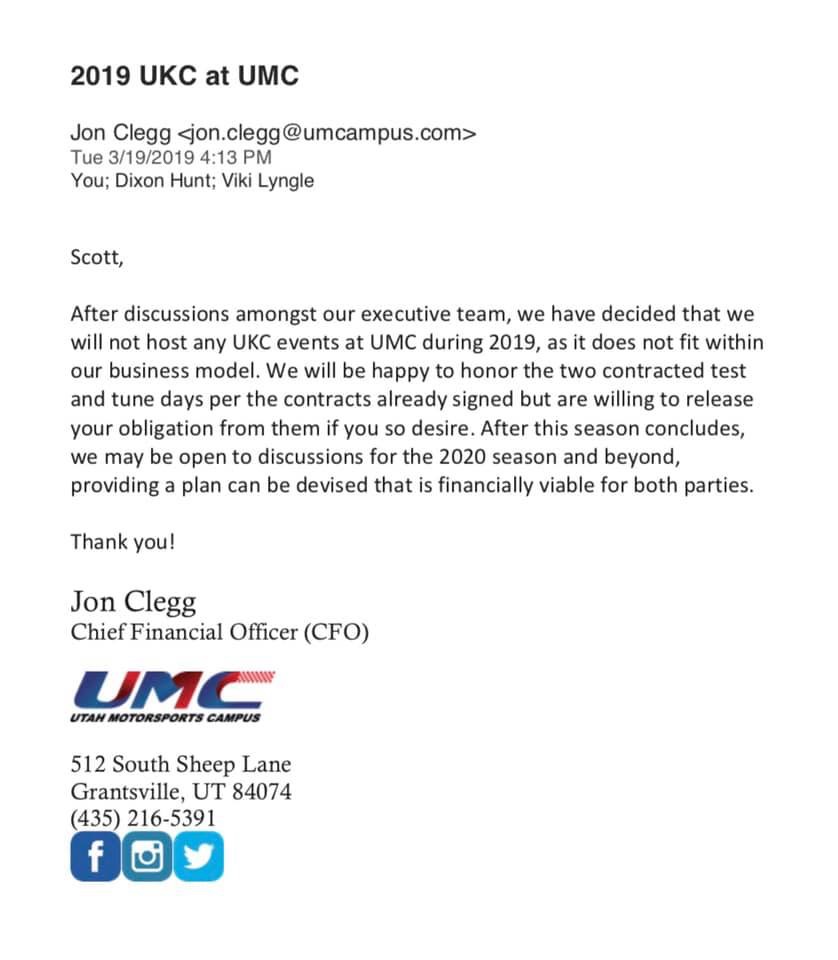 Unfortunately we were dealt some bad news yesterday. After months of negotiation UMC cancelled the Utah Kart Championship season in its entirety. This is a huge problem that needs be discussed and handled. We have many options to talk about and need you in attendance to provide input if at all possible. If unable to attend there will be a live feed on both Facebook and Instagram via utahkartchampionship.com.

All is not lost. We are still making progress to get a season together. We will still be having our test and tune this Saturday so keep on wrenching.

Hope to see you tonight.
Livestream video: