Good luck! Sounds like you have been building a head of steam.
Hey! my buddy had an idea to make this donation thing… Everyone that donates 1 euro gets a small name written on my kart, 2 euro gets medium name, 3 euro gets big name. Name on Pragamike's kart by Pragamike
would be pretty cool to have my whole front bumoer and nosecone filled with names!
Ok I'd like to buy space for Rebel Scum Racing. I'm good for 10E.
how big sir
20 how big would like?
Since Rebel Scum consists of many racers I figured 10 would cover it regular
10 inch? that would be good!
No I meant normal sized, was just being a bit generous with the $
oh ok thank you
23 car why cant i do the 20 ca thing anymore?
anyways regular size is like 14cm
Whatever you wish! Bring great honor to our dojo.
Wow this thing worked well already 78 euro donations… in 4 hr
Here is my video from the final round of the KA Masters Stars Championship at MCC last weekend. Stuck to the gameplan and got out front relatively early and led most of the race. A fuel flow issue with about 4 to go leaned me out and ultimately cost the win and championship. Tough pill to swallow but that's racing sometimes!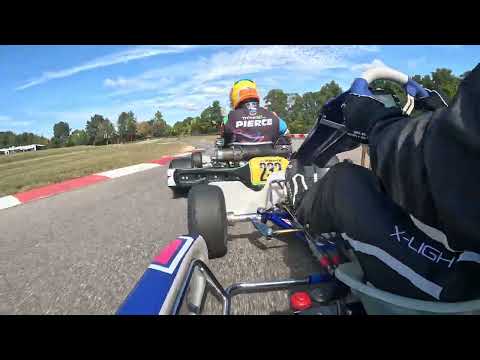 A nice drive, and bummer that you had engine issues at the end. Were you able to identify the root cause?
Did they say anything about you coming out of the tram lines before the start line? Not sure what the rules say for Stars, but I know others would issue a penalty for that.
Love hearing that engine scream!
Seemed like @Kutschca had some good power!
Nothing on the tram lines, although with the Stars rules I probably got away with one there. I did look down during acceleration and had an "oh shit" moment.
Embarrassingly enough, I think the root cause was having my fuel vent capped off. Far enough into the race it was vacuuming and leaning out the motor. Initially thought it was reeds or junk in the carb, but all looked good on that end in my post-race inspection. Hopefully someone can learn from my mistake (myself included) and remember this is a no-no.
@Kutschca was super strong all weekend, as expected. We had a really competitive Masters group at every Stars race this season. Hope for more of the same in '24.
Thanks for the video, I wish my GoPro hadn't bricked itself Saturday it made it much harder to diagnose chassis and driving feedback. Looks like I went a bit too far in my recent setup changes and had the kart a bit too flat.
Definite bummer on the motor and sorry it cost you a championship. Without those issues I doubt we would have caught back up to you. It was a fun weekend with a really strong field and a great turnout. Hopefully STARS will come back.
I hit you so hard between turns 4 and 7 trying to push back to clay I thought I pushed my bumper in!
It would've been nice to at least be able to put up a fight had you caught me. I think that "nudge" is what confirmed I wasn't going to hold you guys off. Glad you didn't get a push back for it!
Very controlled driving. Shame about the fuel issue. I always drill the cap on my vent tank with a small hole.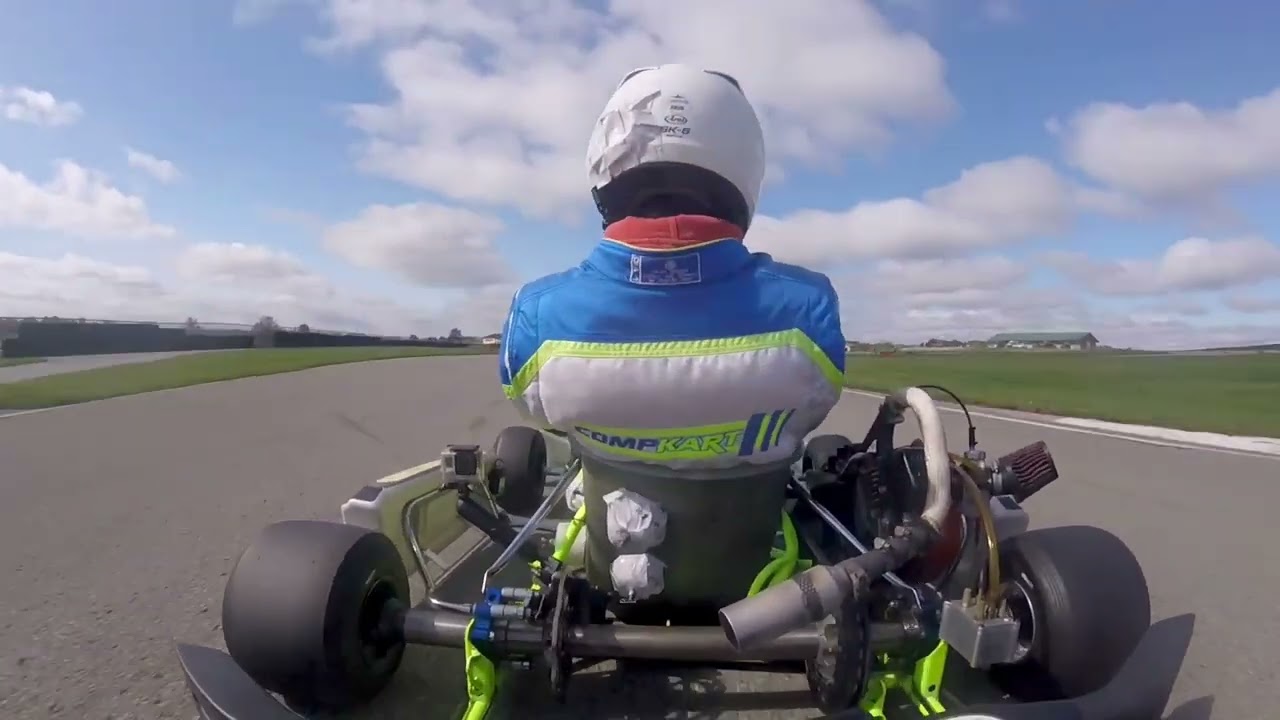 Saturday final
https://youtu.be/sTpFBZT8vyU?si=pOU1t744UifPqug- Sunday
Not the races I wanted finishing P4 Saturday and P6 Sunday, was the fastest kart on Sunday and top 3 Saturday just lost the draft or found myself not with the main pack.
Missed P3 in the championship by 70~ points
I'll be back to get it next year though!