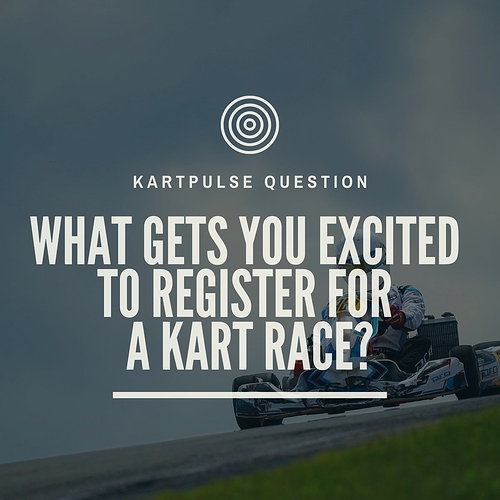 So there is a little bit of back story to this one, and I'm purposely being vague on series names.
My local area has two regional series that run at the same time. For a sport of volunteers, one does a pretty decent job at marketing and the other does not.
I personally don't think that karting series should be a zero-sum game with one another, where for one series to flourish, the other must die.
However, I've seen some pretty obvious marketing and planning misses from some series that just made it clear that no one was going to show up.
I tried to give this series some advice, and basically got blown off being told "We know better." But their field counts really are not that great, even compared to local club races.
---
So here has been an ongoing question that I've been asking myself.
"What gets you excited to register for a race?"
Is it the schedule? The track location? Knowing who else is pre-registered? Series end prizes?
---
Let me know in the comments below. What gets you to go? Be polite and don't throw a specific series under the bus.
#keepkartingfun #karting #motorsport #racing