Totally silly but I thought it might be fun.
I suggest two Motorsport related figures and you vote on which one you'd prefer to have been, had you had the choice…
So today I give you:
Ayrton Senna or Paul Newman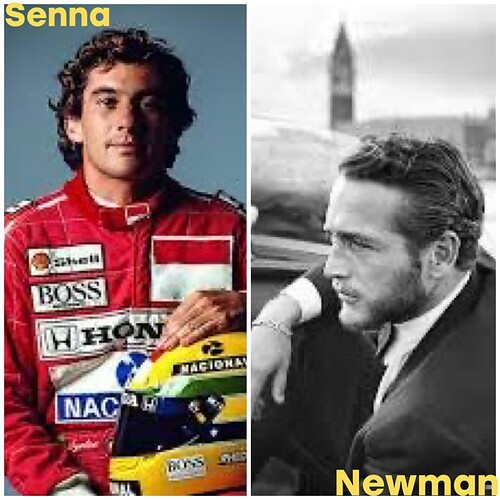 1: Senna: Racing god. Immortal. Arguably the GOAT. Pinnacle of the sport in an era when the cars were less fiddly and technical, more dangerous.
Paul Newman: also a god, but a different sort, who got REALLY good at racing despite not being a true pro and having the time to really pursue being as good as he could have been. Also, known for his charitable efforts and generally being a cool dude.
So, would you rather be the goat, or a guy who got really good and appears to have enjoyed a rich and varied career that included racing but was not all-consuming.
Some info:
Newman won several national championships as a driver in Sports Car Club of America road racing, and his race teams won several championships in open-wheel IndyCar racing . He was a co-founder of Newman's Own, a food company from which he donated all post-tax profits and royalties to charity.
Ayrton Senna won 41 Formula One races and three world championships before his death in 1994.
Depending on how this goes, I have some others that hit closer to karting, planned.