What happens when you combine some old karters who where now sprint car builders, a younger karter with a prematurely aged back, and, eventually, a bunch of crazy Italian parts and ideas?
This thing!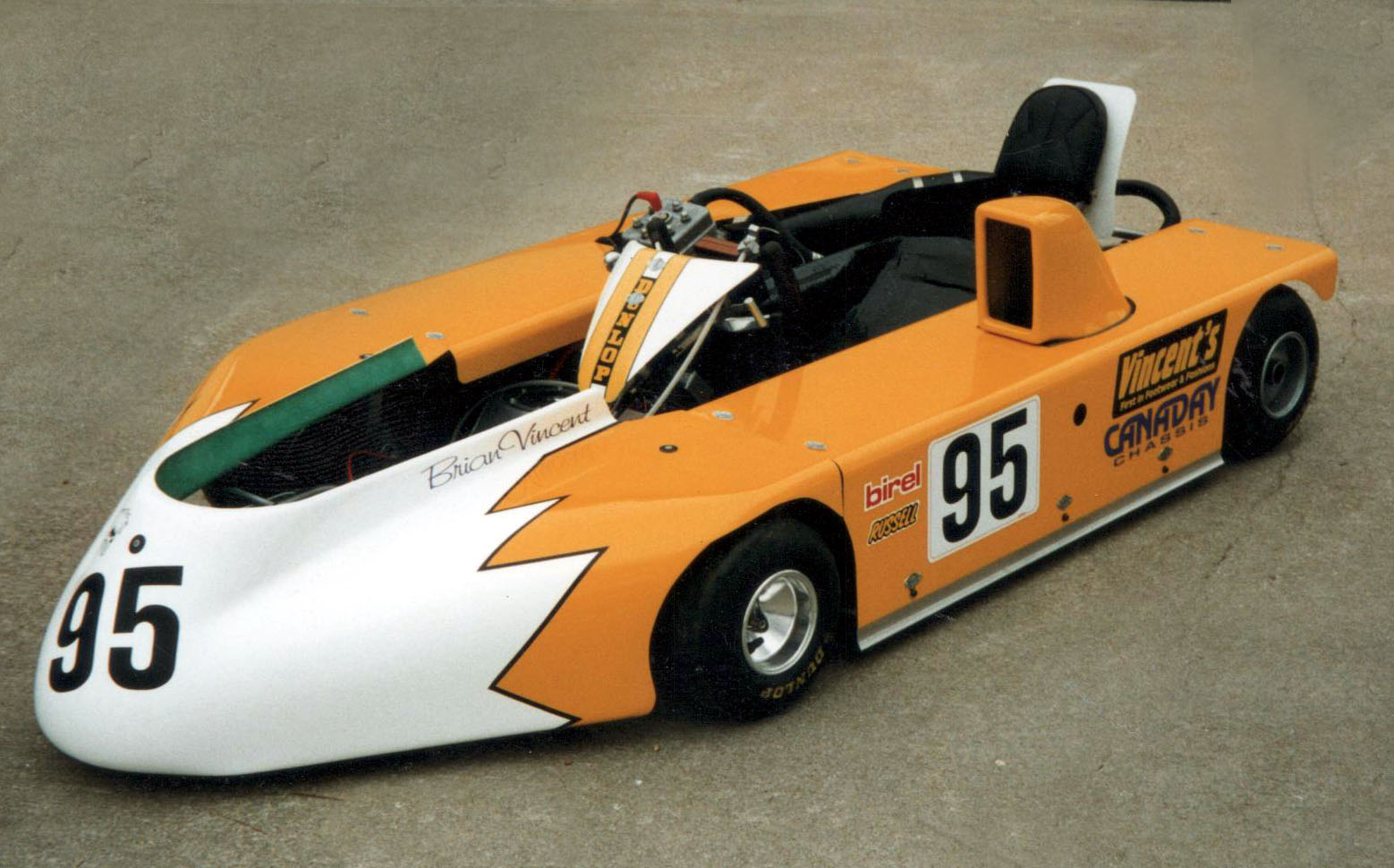 We had been out or karting a few years after suffering a lower back injury in a 125 sit up shifter at Garnett, KS. The docs felt that smooshing my spine back into that seating position and hammering it was not a great idea. We had run laydowns before, but it was just not that entertaining for me. I had resigned myself to being out of the sport for good, when I got a phone call out of the blue from an old karter friend who said, I'm welding on something you need to see
[center]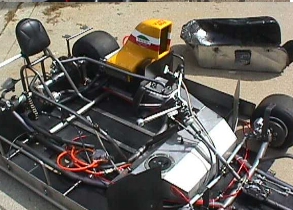 [/center]
What he was welding on was a one off project for karter Kenny Perry being built in house by the Canaday Brothers in Lathrop Mo, best known for their micros, midgets and sprint car chassis and parts. The Canadays were also old enduro karters from the early early years with some serious engineering and fabricating skills. This 250 twin was was unlike any other kart I'd ever seen.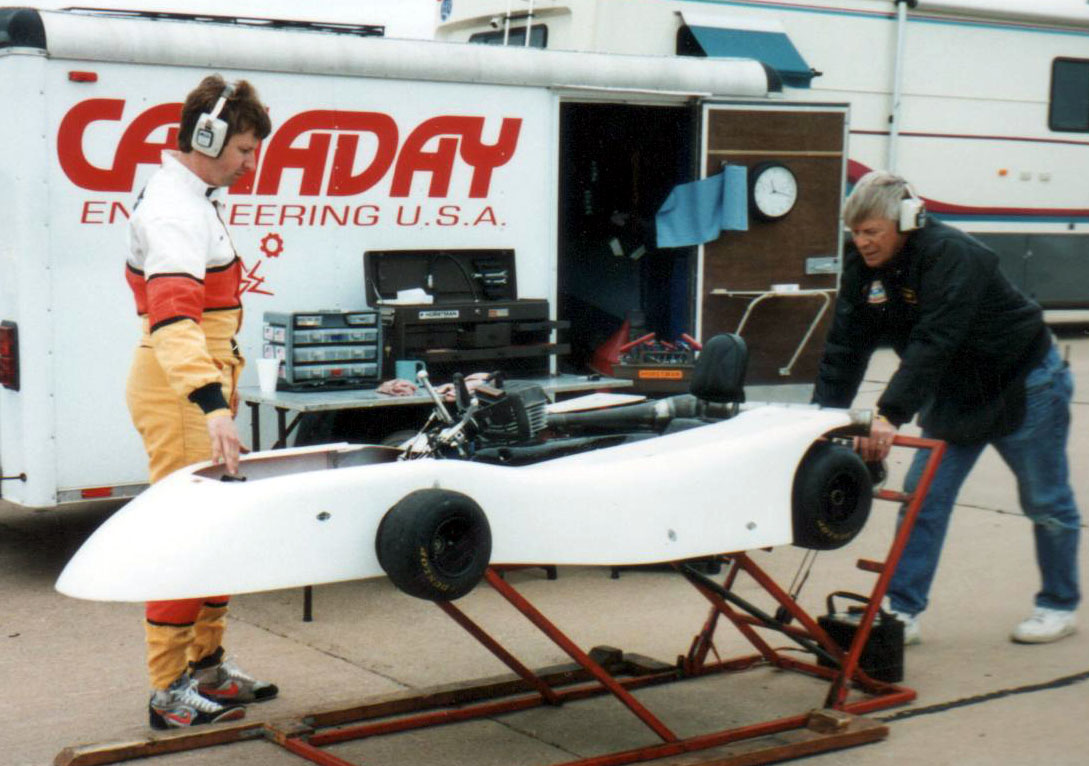 The fuel tank (internally sumped, baffled, filled with foam and top with flush mount quick release filler) was a work of art all by itself.
[center]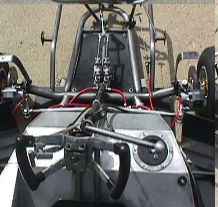 [/center]
Dimensionally, the chassis fit somewhere between the Swifts/Zips/Anderson of the day, and a traditional laydown, and the body work, also designed and laid in house, mimicked those style karts with the exposed front tires
[center]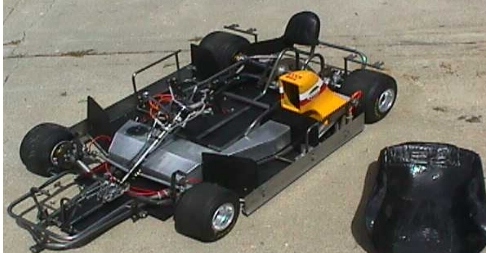 [/center]
The key to kart for me, and the reason for that out of the blue phone call, was the seat. It was the 1st application I had seen of a personalized, poured foam drivers cell in a kart. It sat down inside its own roll cage if you will, and was quickly removable with dzus fasteners. Once poured and shaped to be an exact negative replica of the driver, and most importantly for me, my back, it was then sprayed with a rubber truck bed liner to create a cosy cocoon from ribs to rectum. Holy crap. I might be able to go racing again.
[center]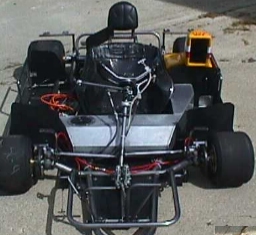 [/center]
The doc signed off on it after seeing the photos.
[center]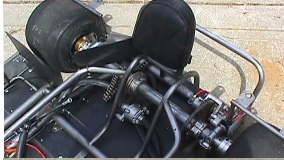 [/center]
The Canady brothers were not quite as excited about building more karts as I was. They had started the 250 as a fun side project. They had all the work they could turn already out building the dirt cars and parts, and it took a lot of jabbering to convince them they had something very sellable here, if we just got it front of people and into the winners circle. The deal was if I would do the on track development during the 1st season, they would do the in house changes during the year and we could build some fully sorted customer cars for the following year. That all sounded good while we building it during the cold winter months, but in reality, once their busy season started, the project quickly went to the back burner and the development was mostly just me bitching about the things that needed addressed, but never were.
We parted ways at the end of the 1st season. The one off project ended up being a two off project to the best my knowledge.
[center]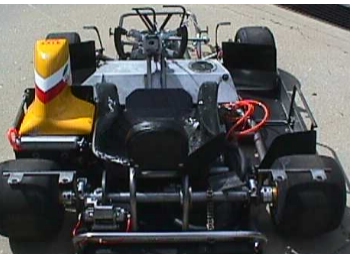 [/center]
The good news what that I was back at the race track, and the from it's very 1st laps, the car handled amazing. Really amazing. Turns out my earlier experiences with laydowns were just in some crappy handling karts.
I had some air cooled Mac Minarelli 125 engines left over from the days when KART tried those as a spec class. We knew we would be slow in a straight line with those, and the combo of exposed front tires and slightly higher driving position was going to kill it on the longer courses, but when we got to the short tracks like Hallet, we figured we would have a shot at running up front. We didn't. It was slow. Something was major amiss. We did not have a lot to work with from a data logging standpoint in those days (Who remembers the Stealth Dyno!) Long story short, their in house manufactured brake calipers used a knock back style of self adjusting pucks. Perfectly fine on midgets, not fine on road racing karts. Add heat. Create anchor.
[center]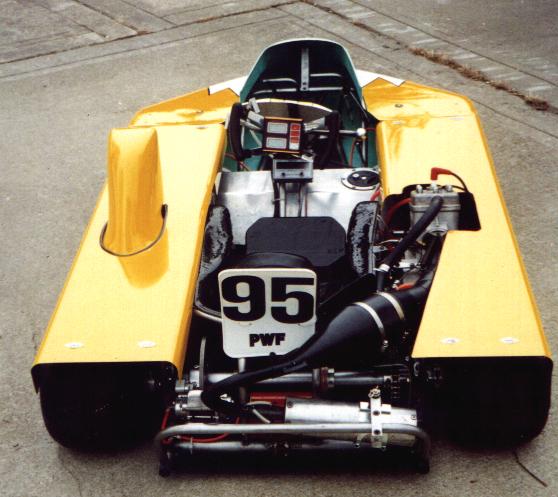 [/center]
For the following season we "italianized" the kart with Birel brakes/spindles/axles, switched to a water cooled Pavasi and added proper body work to created a competitive, if not world beating, 125 laydown shifter package. All in all it was quite the adventure and one of those who knows…what if builds.
[center]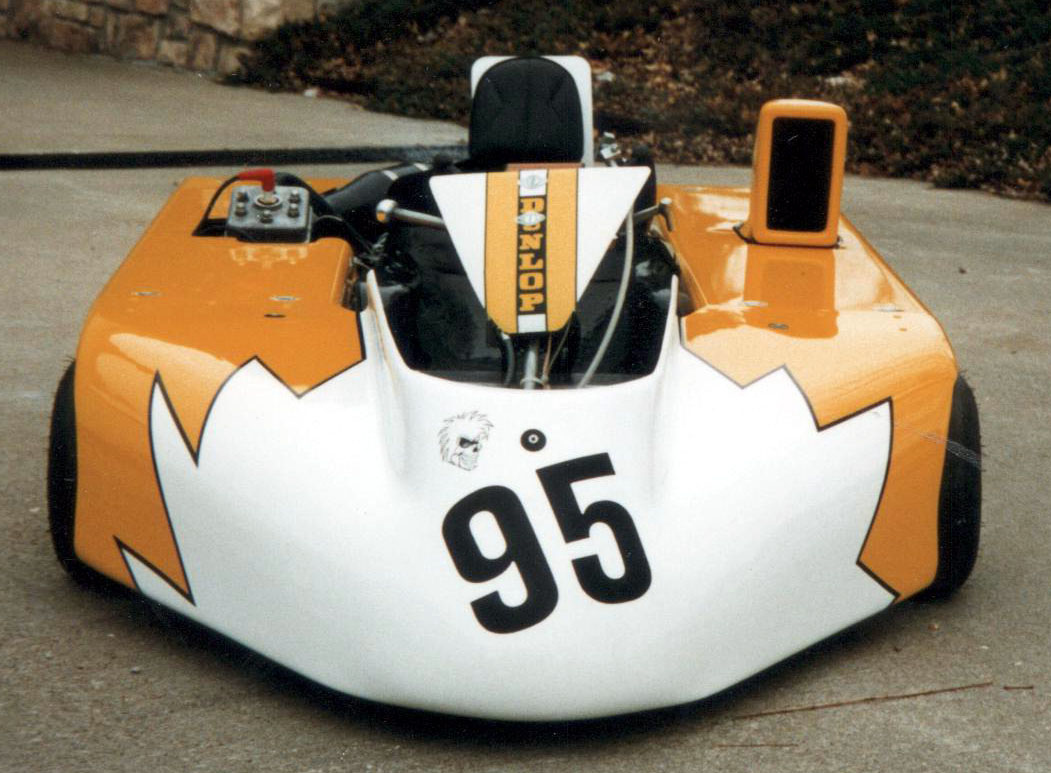 [/center]