Location: New Jersey, also available in NC starting December
Price: $2.600
Details:
AMV Kart Components Team Kart - 3 race old Kart Republic. Sold as a roller but an engine can be added. The chassis is complete and low use. Components have 3 more races on them. Perfectly straight, professionally maintained, and in great condition. Frame protectors were installed from day 1.
Kart comes as raced with a C5 seat, 58 PCD hubs, and AMV 3F wheels. Kart is perfect for KA, X30, and other single-speed classes.
Purchase on the AMV Kart Components Site. More photos available here as well.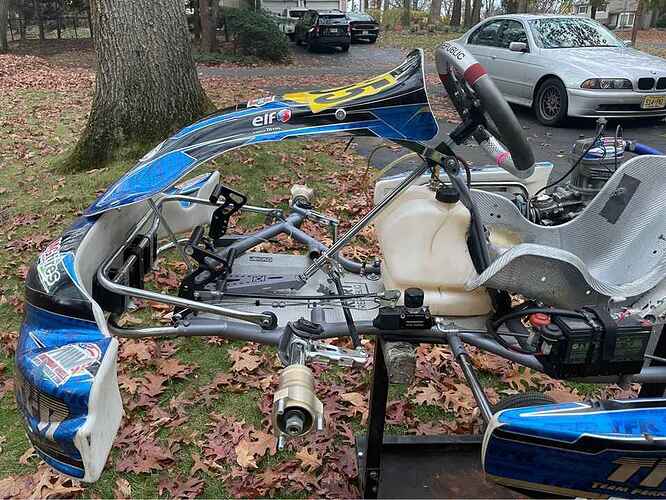 Engine Options:
Comet built X30 with complete wiring harness, exhaust, and water accessories
Complete 2-hour Rotax Evo with complete wiring harness and exhaust
Pickup or Local Delivery preferred. Kart is located in NJ or NC. Delivery along the travel route between NJ and Charlotte, NC is possible.