What a fun and challenging race weekend! Saturday was wet to mixed conditions as was Sunday morning practice sessions. By qualifying, the track had mostly dried and the rest of the afternoon was dry (but green) track conditions.
Qualifying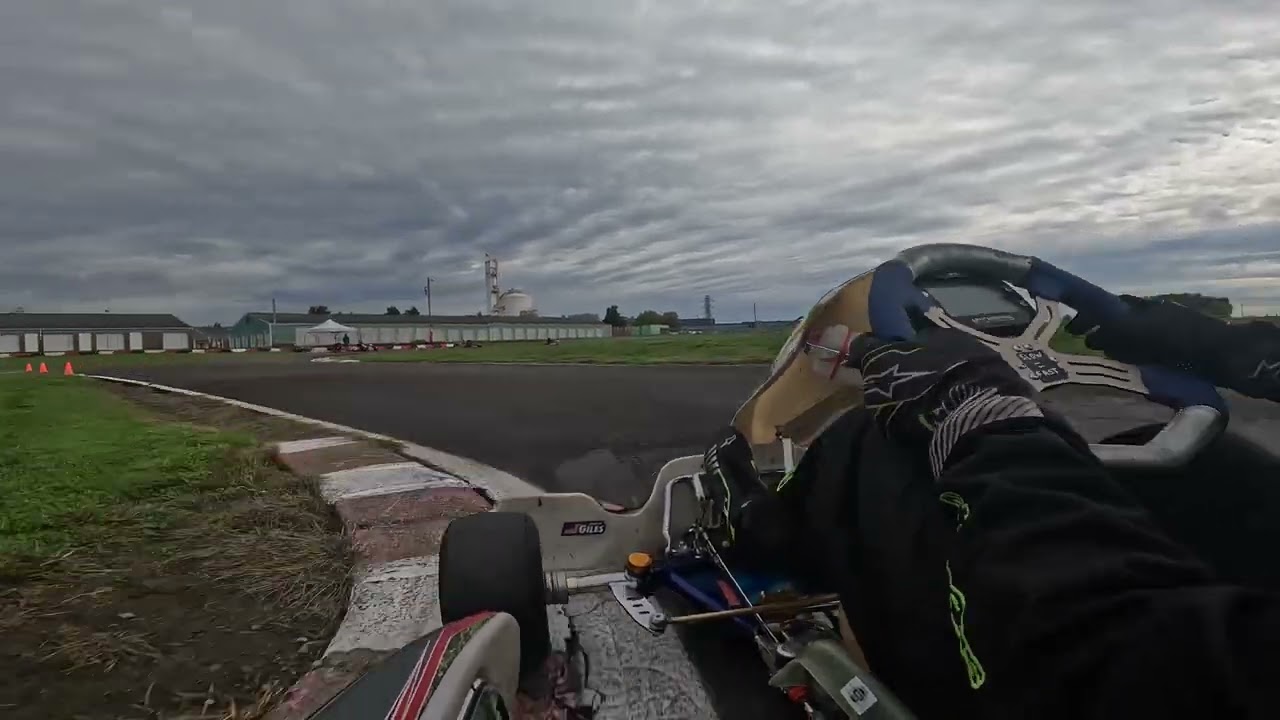 Qualifying was the first dry track driving we had so far in the weekend. Overall, I was pretty happy with my driving. I qualified P4 behind three of the fastest and experienced guys. P4 is where I probably belonged. However, I was a bit disappointed in how far off pole I was. I was 0.86 off of P1 and 0.57 off of P3. Granted, I was on very old tires, but I was still hoping to be within 0.5 of P1. However, last race I was a full second off, so that delta did come down a bit. Coming off the track, I felt like there wasn't much more time for me to have found, so it is what it is.
Heat 1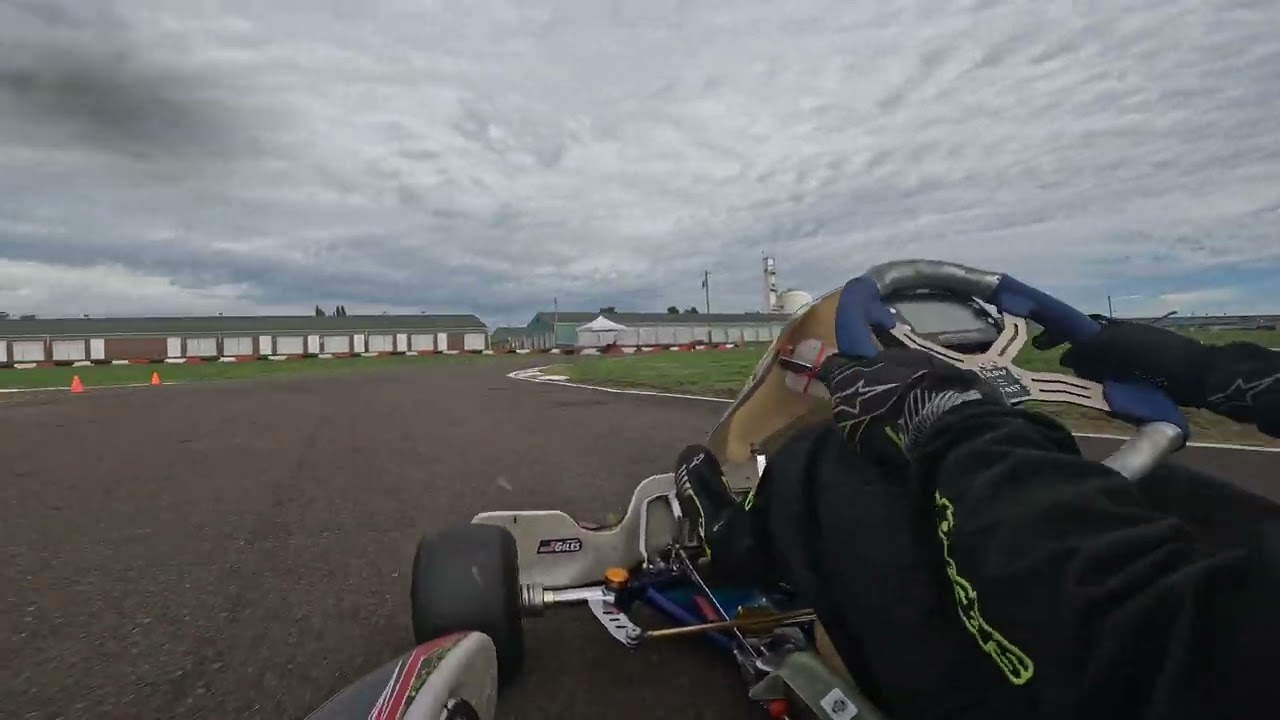 I started P4 in the first Heat and finished P3. However, a top runner ahead of me had a mechanical DNF and entered the pits which gave me P3. So, on track, I really got P4. Nonetheless, I was pretty happy with that. I got a decent start off the line and made a run for 3rd but high centered on a crack in the track on the inside of turn 1 which made me lift and I could not hold onto it. Unfortunately, my tires felt like they took forever to come in so the first two laps were just not gripped up. I made a few errors because of this and the gap to the lead pack grew. I was then under pressure from the kart behind me for most of the race. I momentarily lost a position to her through turn one but kept my foot down and retook the position going into turn two which I kept until the finish.
Rewatching the video, I am seeing some things I am happy about with my driving (from lap three onward). One thing I was focusing on this race was to not drive defensive lines too early or unnecessarily. I think I did well to drop that habit. Additionally, I felt like I was more smooth through the corners and overdriving less.
Heat 2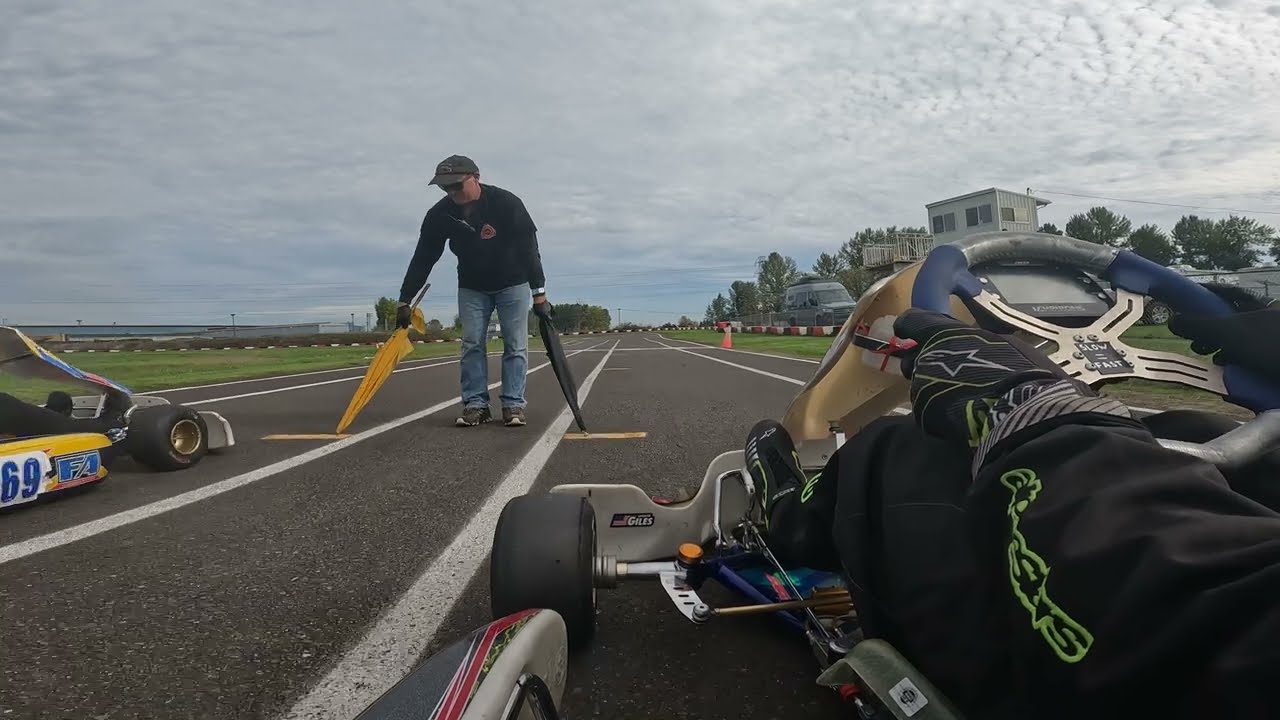 The starting grid for Heat 2 is an inverse of qualifying results. So, I should have started P3. However, the driver on "pole" did not start. This mean that we all moved up one place and I started P2 on the outside. I had made a carb change as it was starting to heat up and my engine was idling really low. I leaned out the carb a bit via the main needle jet clip position. This seemed to hurt me off the line much like previous race weekends where I struggled off the line. By turn one, I was all the way in the back. However, my tires came in a bit quicker this time (slightly higher cold psi) and I was able to stay close to the driver ahead. We had a close fight most of the race until I was able to pass her on the second to last lap and hold onto it until the finish. I finished P4.
Final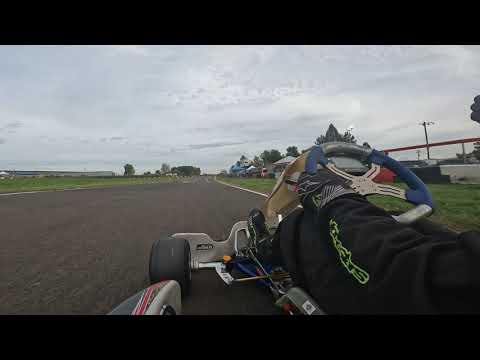 For the final, the grid is an average of your heat race finishes. I should have started P4 but a driver ahead of me did not start the race giving me P3. In the pits, I went to revert my previous carb adjustment and noticed the telltale signs of a blown head gasket…two black soot marks on the block right above the header. The engine had very little compression as finding TDC was hard. Not much I could do about it and the engine would start up okay so I sent it.
I got a better, but still bad start off the line losing a position. I was able to stay close to the driver ahead and managed to pull off a tricky pass after they made a mistake in the third to last corner. I held P3 for most of the next lap until the driver behind nailed me from the back while in the braking zone / entry of a corner. That nearly spun me out and sent me through the grass but I was able to keep it straight and rejoin the track. However, the driver behind spun herself out. After that, the gap to the leaders was huge and so was the gap behind me. I had a very lonely rest of the race essentially just hot lapping. I was pretty happy with my driving though! In the end, I finished P3 and my first podium!
The podium was cool, but it did not feel like I earned it because I definitely would have been 4th behind @Speedcat if he started the final race. Overall, it was a very tricky weekend and I felt happy with my driving all things considered. There is one more race left in the series but I am not sure if I will be able to make it. I need a new set of slicks and I need a new head which I'm not sure in in the karting budget this month.