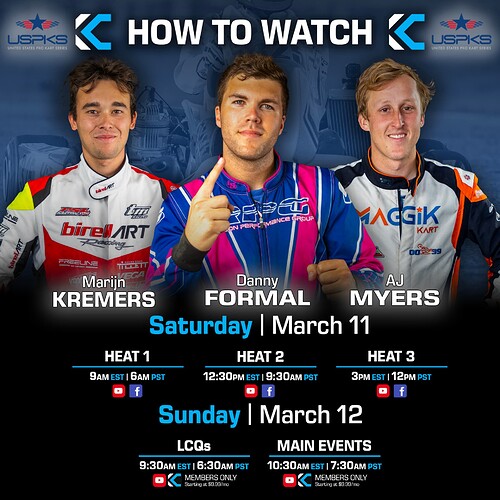 We are back! 4 Weeks straight of LIVE Coverage kicks off this week with Opening Weekend for the 2023 United States Pro Kart Series at Orlando Kart Center!
Enter the KC Fantasy League by submitting your picks to win X30 Pro and Pro Shifter before Friday at 2PM EST for a chance to win an official KC Hat!
Enter Now: http://linktr.ee/kartchaser
All of Saturday's Coverage will be FREE to view on YouTube and Facebook. Sunday's LCQs and Main Events will be LIVE for all KC Premium Members, which you can join at the link below for $9.99/month.
Become a KC Premium Member: http://www.youtube.com/kartchaser/join
Saturday | Heats 1-3: https://www.youtube.com/live/6ZVzKk0C_FE?feature=share
Sunday | LCQs & Main Events:
https://www.youtube.com/live/EOBOKmhNx-Y?feature=share
FULL Playlist: https://youtube.com/playlist…