There's a money race coming up and one of my acquaintances is going for broke. He's gone and got himself a special engine for the big race on a dirt oval. Let's see if his driver can bring home the cash.
Here she is in all her beauty: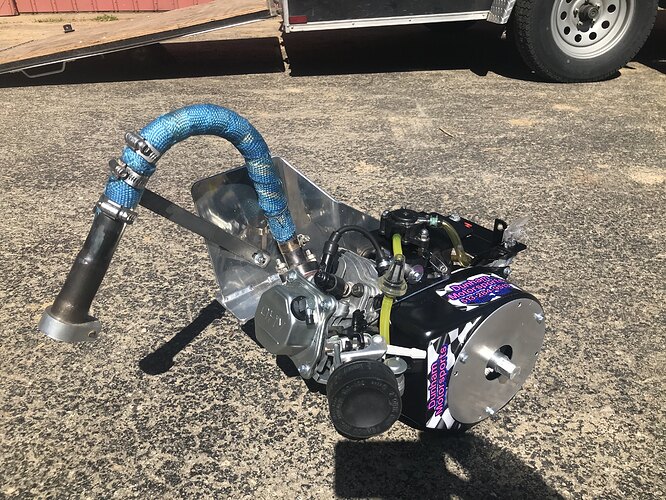 "It's a Predator motor built to the max. Normally 5hp this one is built to put out close to 30hp. It has so much compression you can't pull start it. I need to make a starter hole in my side panel."
In kart: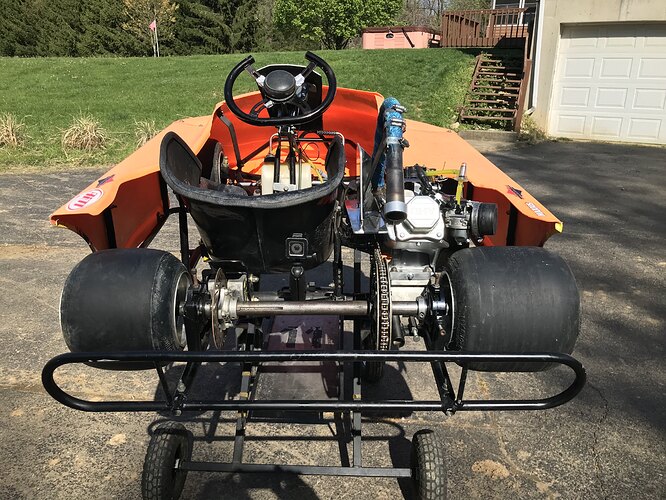 Predator 212 built by Robert Dunham.
28hp @ 8100 rpm approx.
Also note that the right rear wheel is wider. Never knew this but oval karts are like this. Makes sense if always turning left.
@tjkoyen this engine reminds me of Korsasport team colors, purples, blues, yellows. It would be cool to have team engines have "color" options to go with liveries/suits: