Hi All!
First and foremost a big thank you to all who answered my initial questions when I first joined the forums a few months ago as someone brand new to karting. I'm happy to say I will be racing this year, but in a manner that I hope benefits the karting and racing community as a whole.
In short, I'll be running under the banner of my own business, Ikoniqa, and plan to run completely off of sponsorship from other businesses. Most importantly though, we'll be documenting and making public the entire process of exactly how we do it such that others can learn from our results (Or maybe failure).
We figured that if we can teach and show real world examples of sponsorship working at the lowest levels of racing, we can help inspire others to both get into karting, as well as help young drivers who are climbing the ranks in other series.
As much as I would personally love for talent alone to get drivers to the top of motorsports, marketing skills are basically a must-have. And although there are some great resources out there, I'm not aware of anyone who's showing the entire process from the cold email through to the signed deal and everything it entails. That's what we're setting out to shed some light on, and I hope we can provide some value to the Kart Pulse Forums with our efforts in the process.
Feel free to follow along, and look for our first blog entires over the next few weeks! And for anyone who races in GearUp, I hope to see you all on the grid in Pittsburgh!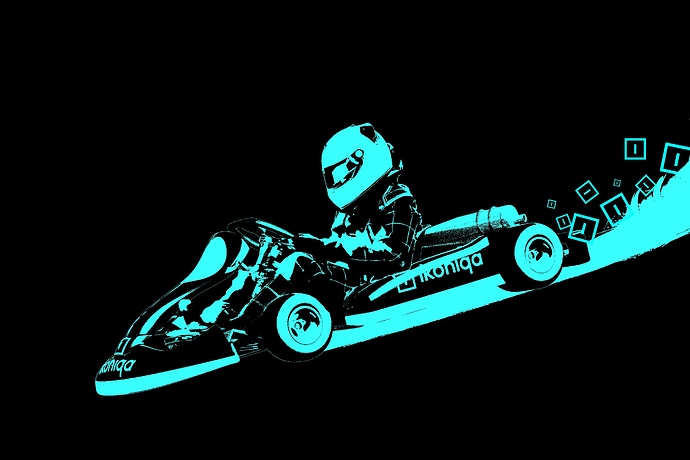 Press Release on the Program
Team Page - https://www.ikoniqa.com/racing
Company Page - https://www.ikoniqa.com
Sam,