Went through some of the past forums but couldn't isolate the question a hand. I've heard people say that the TB Kart Chassis are almost identical to the Tony Kart Chassis by design. So I was looking through the Tony Kart set up guide but I'm a bit confused.
So you have eccentric both top and bottom, so which controls which?
Top= Caster vs. Bottom = Camber (as an example)
Then I noticed the Tony Kart has little arrows where where have a round diviit, which I'm assuming indicate directional but again I'm assuming. Looks like both the bottom and the top have one on the Tony Kart diagram, but mine don't have arrows on either.
Essentually what I'm aiming to do is go completely neutral on both caster and camber. As I'm new to chassis tuning and I'm trying to go baseline. But each esentric has a round/raised section and I'm not sure how those are suppose to oppose each other from top to bottom?
Raised hump left (on top) raised hump right (on bottom) so they're opposing meaning a neutral?
Round Notch I'm assuming means the same as the arrow: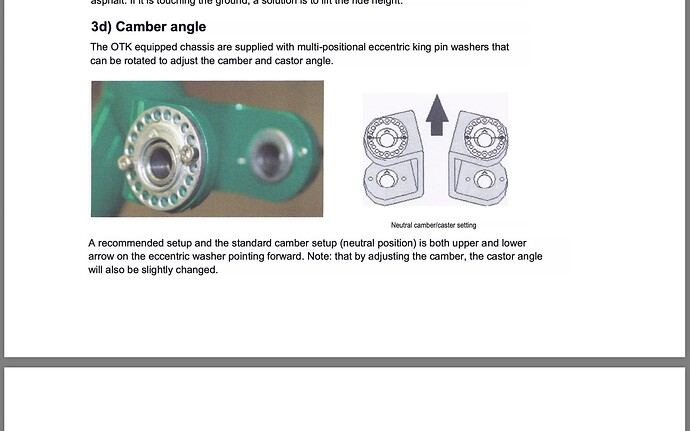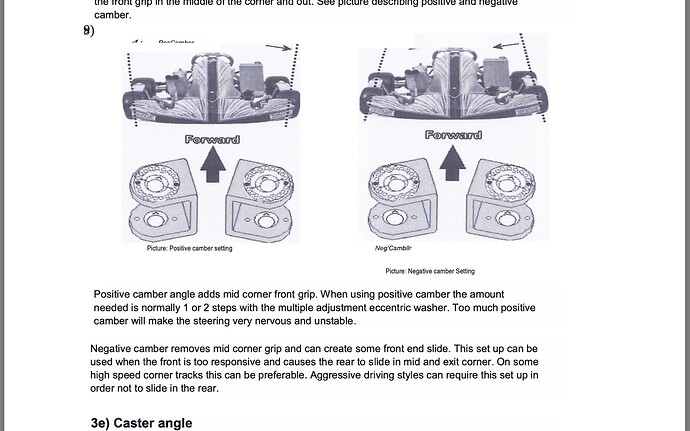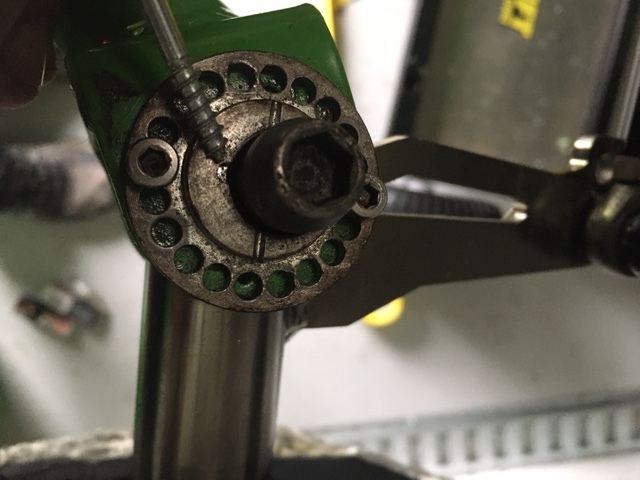 Round/ Raise portion of the esentric in question: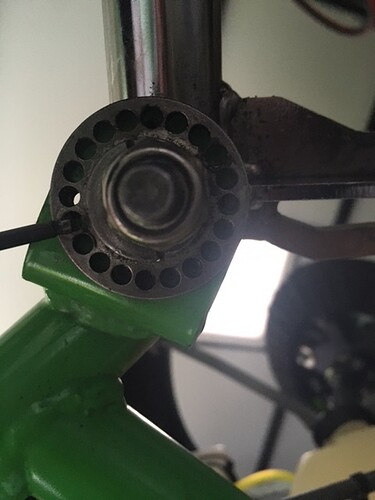 I was getting so frustrated by what I know is a simple concept, that it had me out in the garage with a level trying to determine which does what, lol.