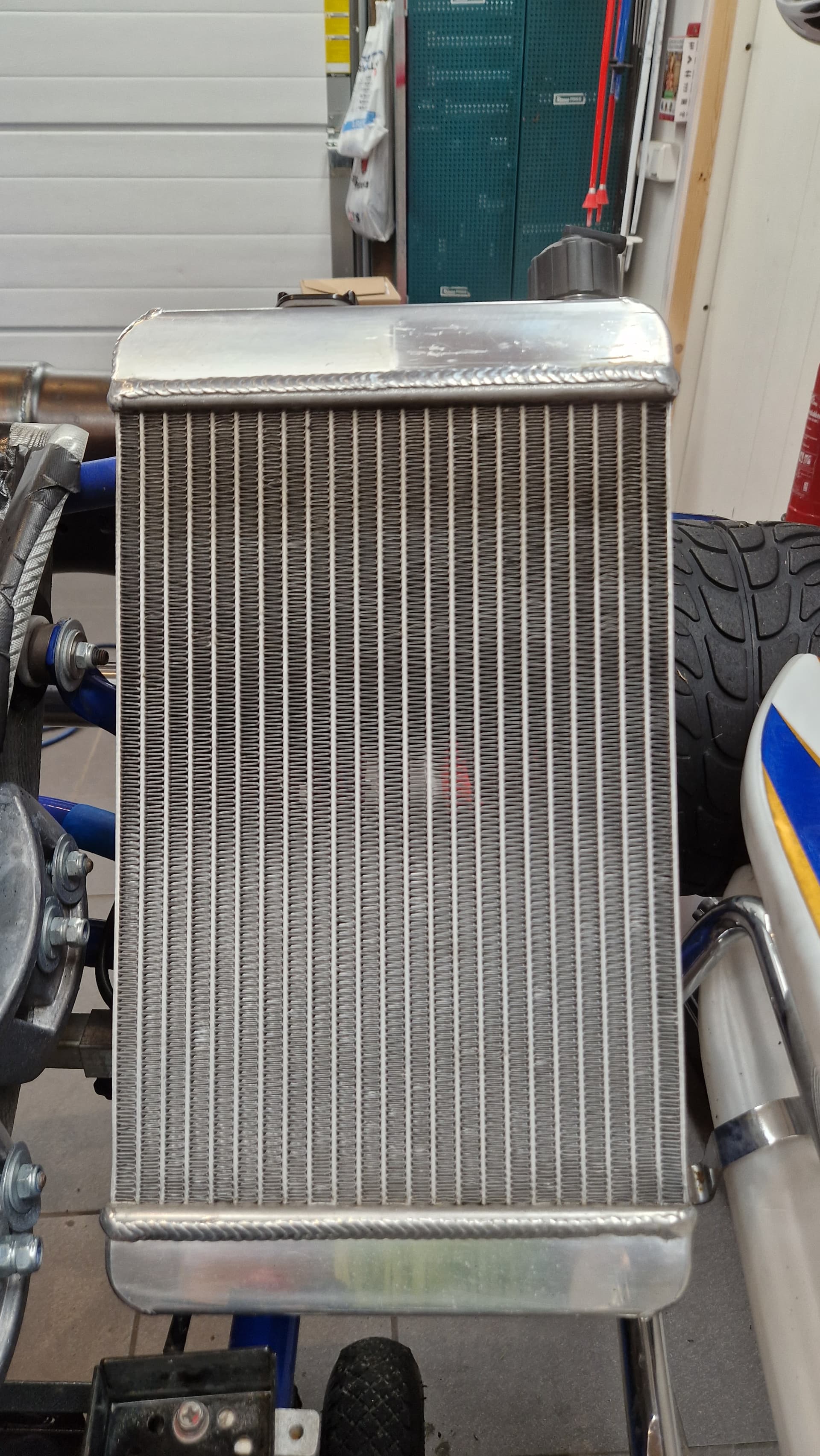 Hi. I had a wet race and my radiator got pretty messy any tips on how to clean this up
Compressed air works well for me to get the water out of the veins. Could also lightly wipe it down with a little WD40 to clean the rad itself.
If on kart, get it wet with some soapy water, agitate the dirt with a fine enough brush to break up the dirt in between those fins and clean it out with water and compressed air.
Also looks like a prime opportunity to blast a can of brake clean if you're into that.