Finding all sorts of X30/Ka footage from NCMP. Anyone have footage running Rotax around the track? Thanks.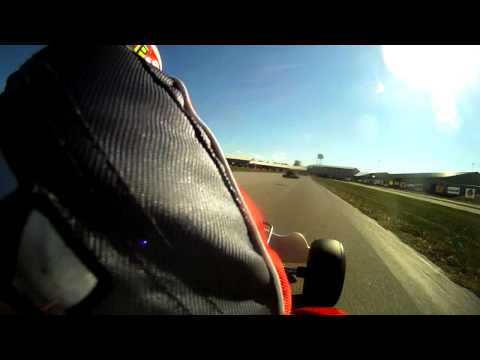 This is old footage now, but a good example of Rios absolutely wheeling it at a "non-Rotax" track to win against a high-level mixed-TaG field.
Also cameos by yours truly (#68) and Dan Wheldon (#03).
Do you know what layout they're running?
According to the raceRotax.com page they are running reverse National.
Well then watch that video I posted in reverse.
@tjkoyen…what's Rios adjusting down the straights? And man, what a great experience it must've been racing alongside the late Dan Wheldon…R.I.P. 2011 was a sad year. Our company was a full time sponsor for Foyt since 05 although we've now scaled that back to just the 500. I was lucky enough to get to attend many Indycar races as an employee during those years and miss it now.
I'm pretty sure he's unscrewing the cap on the carb to let air in and lean it down.
Racing against Dan was great. He was a fixture at national races there at the end, and was always fun to battle with. His kart spent more time sideways than it did straight, and he was such a nice enthusiastic dude in the pits.