Meanwhile in the UK, @Alan_Dove1 came across this…
https://www.facebook.com/photo?fbid=10222505733463447&set=pcb.2322095974594120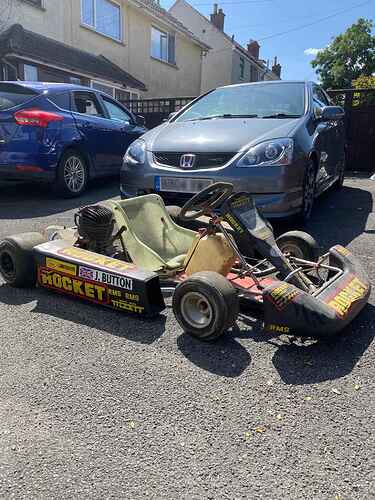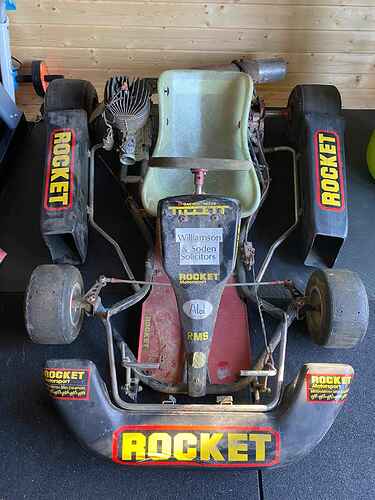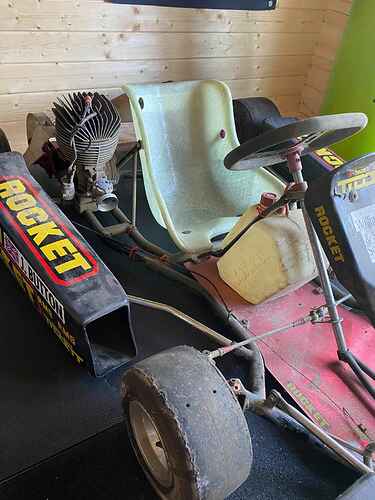 Wow have not seen the Astra livery in a while.
Please tell me you bought this @Alan_Dove1
(He was sponsored by the local attorneys

)
haha I couldn't afford to buy one of the stickers let alone the whole kart. The guy plans a gentle clean and hopefully will get them out at some point. Hopefully not too much cleaning haha wanna keep those as they are as much as possible
He had a padded seat in the Astra. That's not commonly seen in race karts.
I think that's just carpet we used to have on seats?
It was common in the 90's for sure. Tillett covered seats were great. In later times uncovered with a rib vest became more en-Vogue as it was seen at world and euro champs.
I remember my Wright had a red Tillett covered seat. Actually all my 90's karts did. My CRG had a black one and tiny kart of course was green.
You get half covered too which had just the top part as a rib protector.
The 100cc I started on at Jim Hall were all tillet padded seats. I would be into being able to customize the fabric. Hawaiian print seats, anyone?