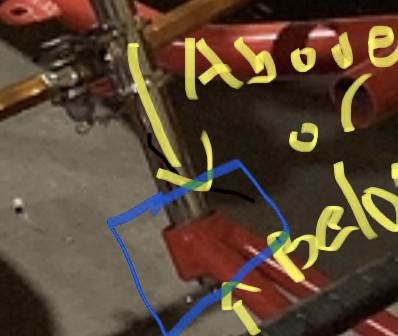 Where the steering column sits on the bearing a retaining ring needs to be applied. Does it go above or below the bearing. From above there is a groove where the bearing sits is the retaining ring to be placed there? Since I disassemble everything a year ago I completely forgot where this retaining ring goes!
Any tips or getting this done efficiently I hate installing retaining rings!
Once this is sorted I can get my floor pan installed and move along with my project!
As always thank you for your responses