I am wanting to up my clutch game and looking for advice.
I have some 4 spring bully clutches that are used on road racing animals.
Every year I buy some new friction disks and set the gap to .032 in using spacers, it the basket is beat I replace it. Usually by the end of the season I have removed all the spacers and swapped discs around to get the closest spacing.
I also adjust the sprint tension to get the desired engagement.
After every weekend I reset the gap, clean the bearings, dress and scuff the surfaces, and reset tension.
Drivers and bearings get replaced as they are worn or damaged.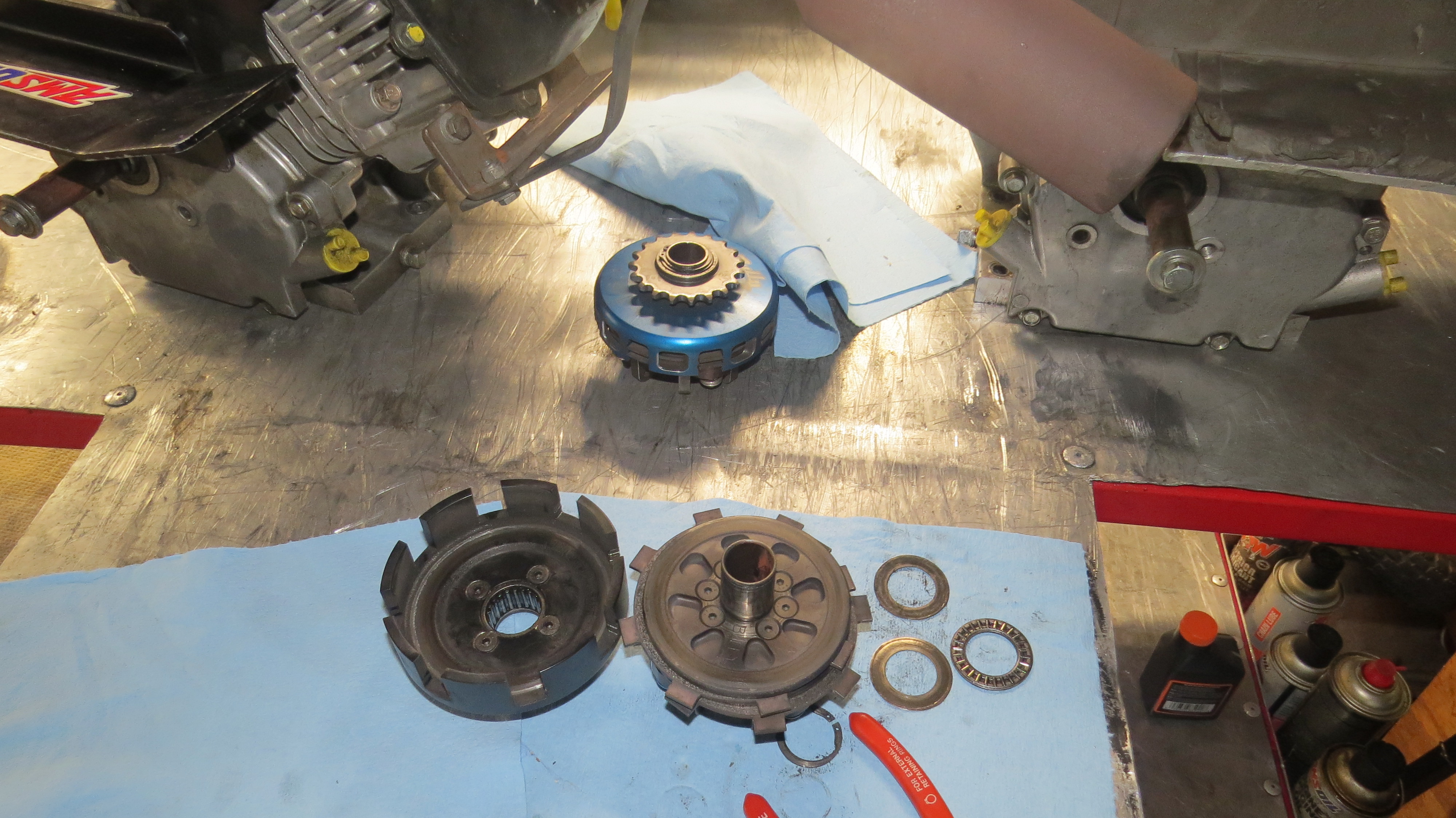 Image for Illustration
What else could I be going, are you screaming "NOOOOOO!" about something I just said.