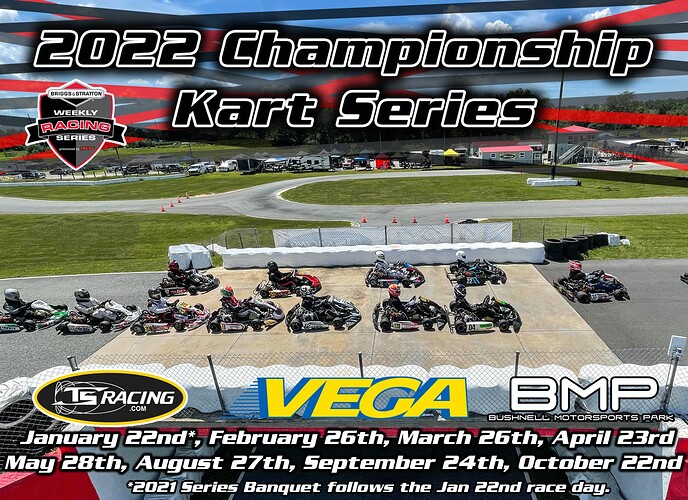 Parking is now open for the 2022 CKS season! Click on the link below to get your spot(s) registered for the year. As always, every race is the 4th Saturday of the month.
The 2021 banquet will be held after the race on Jan 22nd. We will be having lunch and trophies will be handed out from the 2021 season so if you're getting one, don't miss out!
We are adding the Masters Class for 2022! It will go after the 2-cycle class and before the Medium class. It will be weighted at 390lbs and is for anyone 35+ years of age.
We are also going to be adding up, and sending in points for the Briggs Weekly Racing Series for every race. Make sure you attend as many races this year as possible to get some really cool prizes at the end of the year from Briggs and Stratton.
There will be no kart practice Jan 8th, 14th, 15th, and 16th due to a private event and the South Florida Mini GP. Make sure you get here this Sunday or during the week of the race to get your tires mounted and any other parts you may need.
We will be having a new registration system this year so stay tuned for more information on that.