Scary story … a recent dragstrip run almost ended in tragedy. We test the maximum current draw for our electric go kart under wide-open throttle and it's no secret we love doing this at the Carolina Dragway. A few weeks ago, our driver pulled up to the starting line as he has done many times before. His first 1/4 mile run was an uneventful "warm-up" run and the driver even pulled his foot off the throttle BEFORE the finish line and still managed a 107 mph speed. Just a warmup run with no issues.
However, we noticed the chain was looser after the first run so we tightened it and lined up on the starting line again. On this second run things got bad …. real bad. As the electric kart approached the finish line, the chain came off the sprocket … at about 100 mph. The kart immediately went into a violent spin and eventually crossed the finish line (still spinning) and veered off the track before smashing into the concrete wall. In spite of substantial damage to the go kart chassis, our driver walked away without a scratch. One of the two lithium battery packs was ripped off the kart and ended up on the other side of the dragstrip. Emergency personnel and track staff were on the scene immedialty and we can not say enouogh about their professionalism.
Cause of the accident was purely "mechancial" as it was due to a loose chain (because we did not utilze a "chain tensioner"). It was a dumb mistake on our part and a tough "lesson learned". The good news is that no one was hurt but the bad news is the accident set us back a few thousand dollars in repair costs.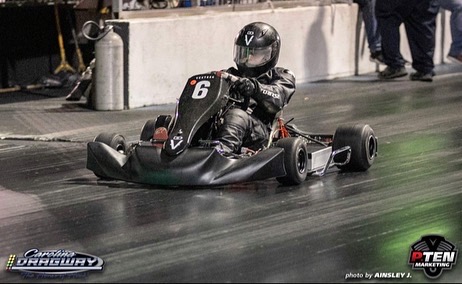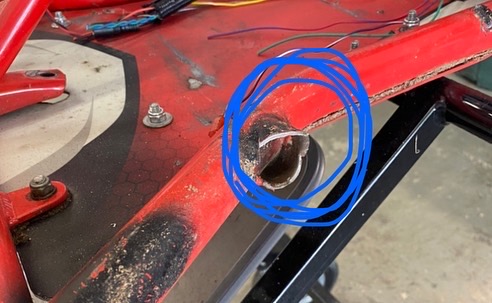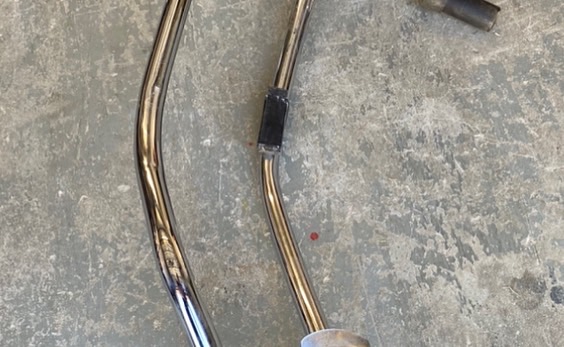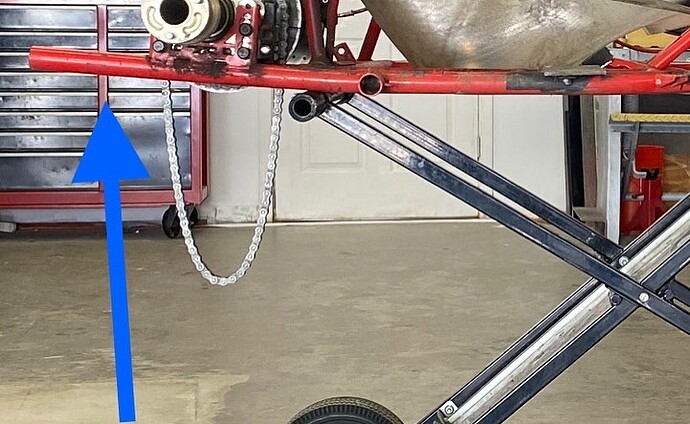 Here are a few before/after pictures of the crash event.
Photo Credit: P.TEN Marketing.