I saw this on my daily BaT browsing. Insane. Really nicely done though.
I believe I saw another really nice vintage on BAT a year or so ago.
I knew Rupp made mini bikes, never saw a go kart.
I've got a 1968 Bonanza BC1000 in pieces, I'll finish it one day. I have three motors for it, my 3Hp Tecumseh is on it in the picture; but I also have a vintage 5Hp Briggs.
Crazy thing, is the mini bike came out of Santa Rosa California, and the engine I picked up seperately in Seattle, Washington. Both were painted independently by different people and the colors match.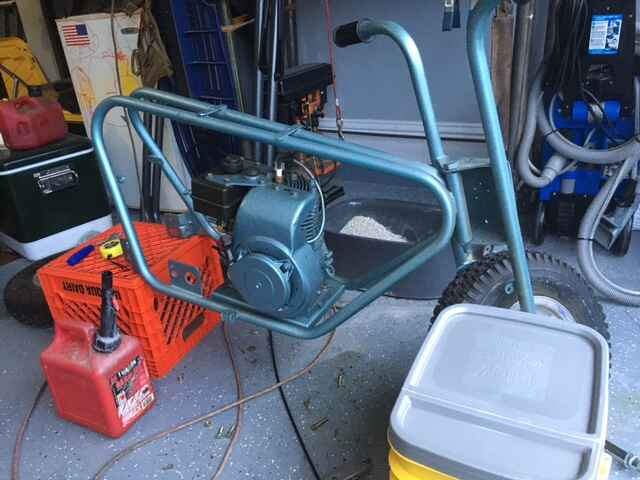 This is what one looks like thats all put together.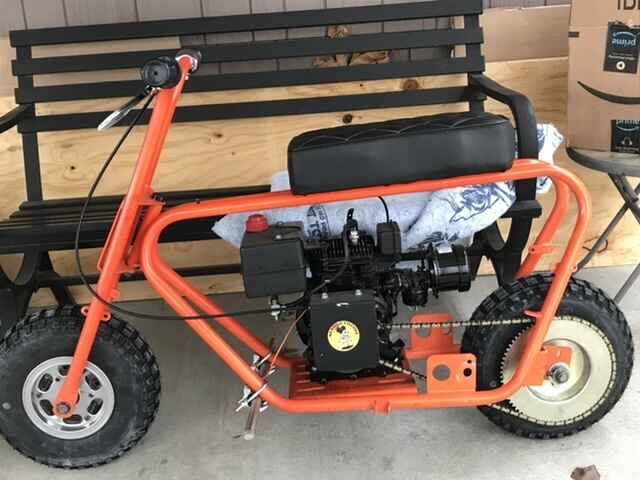 My plan was to make it into my pit bike for the track.
I've read elsewhere on the internet, where exactly I can't remember, some people suggest that BaT is actually some covert money laundering scheme. With every post from that site I become more and more convinced that may be the case.
On the other hand, if you wonder why so many individuals these days post their old, dilapidated, barnyard karts here and other places, asking what is it and how much it might be worth, here's why. Vintage is hot.
I would really enjoy it if the next season of Ozark was just Marty spending all day scrolling through BaT auctions and buying rare Porsches to clean cartel money.