I just got this 2015 (?) CRG Tork chassis and I'm preparing it for my first run this weekend. I want to bleed the brakes and was looking at it and it doesn't look like most of the ones on the internet. I can't find any of the bleed nipples like in cars.
I do not have a brake bleed tool for now so my plan is:
open up the cylinder by removing this bolt: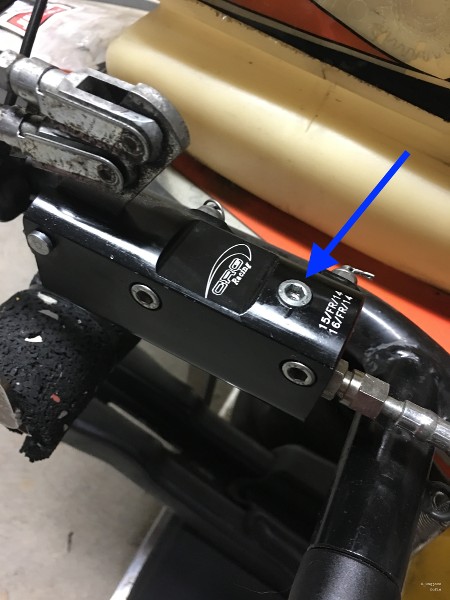 Adding brake fluid, putting back the bolt and have someone push on the brake pedal, then I open up one of the two screws below?
It sounds like I would benefit from something like this in the future: https://www.accelerationkarting.com/TDCBrakeBleederTool.html
Do the steps sound about right? Also, is this the VEN08 brake system? I'm asking so that I'll know what parts to order but looks like some parts (like bleed screws) are hard to come by.
Thanks!