So I took the $1000 kart racing this weekend. Made a bunch of improvements and fixed broken ***t on it but ultimately was about 2s off the leaders and 1s off the middle of the pack, which is freakin' huge.
The main thing I'm trying to solve for is how much of that deficit is driving and how much is chassis\tires (Looks like engine is close enough).
I asked a faster driver for data to compare with during the exact same session (final). I'm curious what others think, there's some big differences here from entry to apex… which makes me wonder… is the kart possibly bound up on entry or am I just not rolling as much speed into the turn?
Here's a GPS speed trace (Driver name removed unless they decide otherwise :D)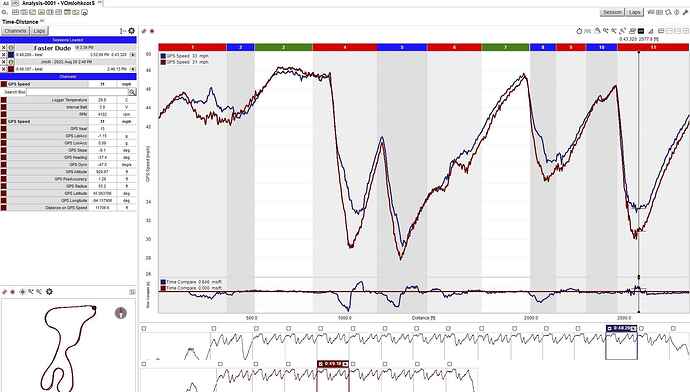 Here's an onboard video from my kart from that lap: