Hi…
I want to setup my Carb… but because I am new in this sport i couldnt take risk and do it right away
Does any body use the application of "Jetting Rok"?
With this setup am I going to risk my engine?
I did my setup on that application but i didnt check it on the grid… !
Engine is Vortex Rok Gp
Carb is Dellorto vhsh30
Weather : 30 degreas celcius
Humidity : %60
Grid has some medium straights
1 tour of grid is 1200 meters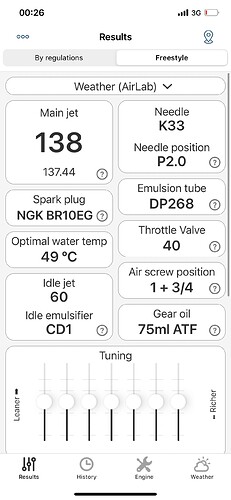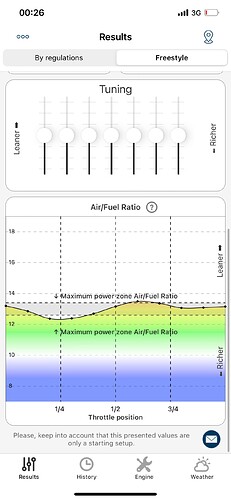 I am wondering Can I believe in this app? Or CAN I USE THIS SETUP?
Any advices ?
Thanks