I finally pulled the trigger the other day and bought a kart! It's a coyote chassis with a lo206.
Keeping in storage for right now while I get some space cleared out here for it. I'm bummed that I bought it right at the end of the season at the local track, but it sounds like the owners will let me in a couple times still. Maybe I'll just drive it around the storage units!
I can't tell if the chassis is is the wide track or the xp, since it looks like they are very similar. Either way, seems to be a great kart either way.
Anyway, just super excited so I wanted to share!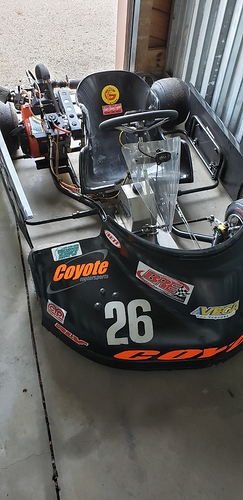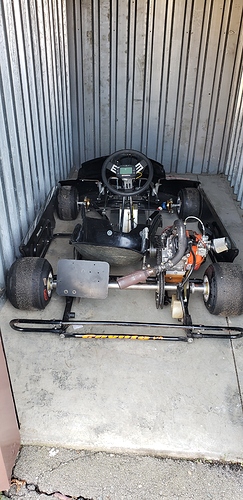 ![