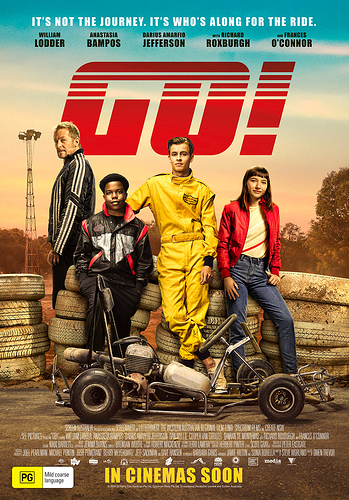 So started Go-Karting the movie (83% rotten tomatoes). Given the current social distancing, many of us have the opportunity to catch up on some toob time.
It's pretty entertaining. I won't spoil it and I'm only 46mins in, but if you are looking for a light family movie with dirt sprint karting, it's fun!
Acting is good, filmed nicely in AUS and feels reasonably authentic. Karts are somewhat vintage, air cooled and, so far, 2 stroke.
Story begins with mom and son moving to new town. Dad is deceased, we are to infer. We are also made to understand, via flashbacks, that dad was really good at doing donuts in Holden Utes. In any case, we are made to understand that Dad was a hot shoe.
Son gets invite to local birthday party (a girl!) and goes and turns out, he's a natural at karting. The young lady whose party it is turns out to be a budding engineer who wants nothing more than to wrench and set up karts to be fast.
Her brother is the local hot shoe and her father and mother have a "race team". And, they are kinda rich and wear matching team gear. I think we are supposed to feel they are bad people since they have an LMP team, which is always the last refuge of reprobates.
In any case, the brother of the girl is a total knob and doesn't like the fast new guy. He (the brother) and his dad are focused on winning nationals… Our hero is now a threat!
Oh yeah, he finds a coach in the irascible old australian ex racer who owns the rental track. There's some good dialogue and a Mr. Miyagi tounge in cheek thing going on.
If I had to make a guess, the new coach, the asshole brother's dad, and our hero's dad all had some history as juniors coming up. We shall see.
In any case, I'm guessing the young lady engineers the heck out of that kart, the kid drives the wheels off it to victory, the asshole brother learns humility, and the girl's parents stop wearing matching race gear.
Just a guess. Enjoy.
I hear this is also worth watching: