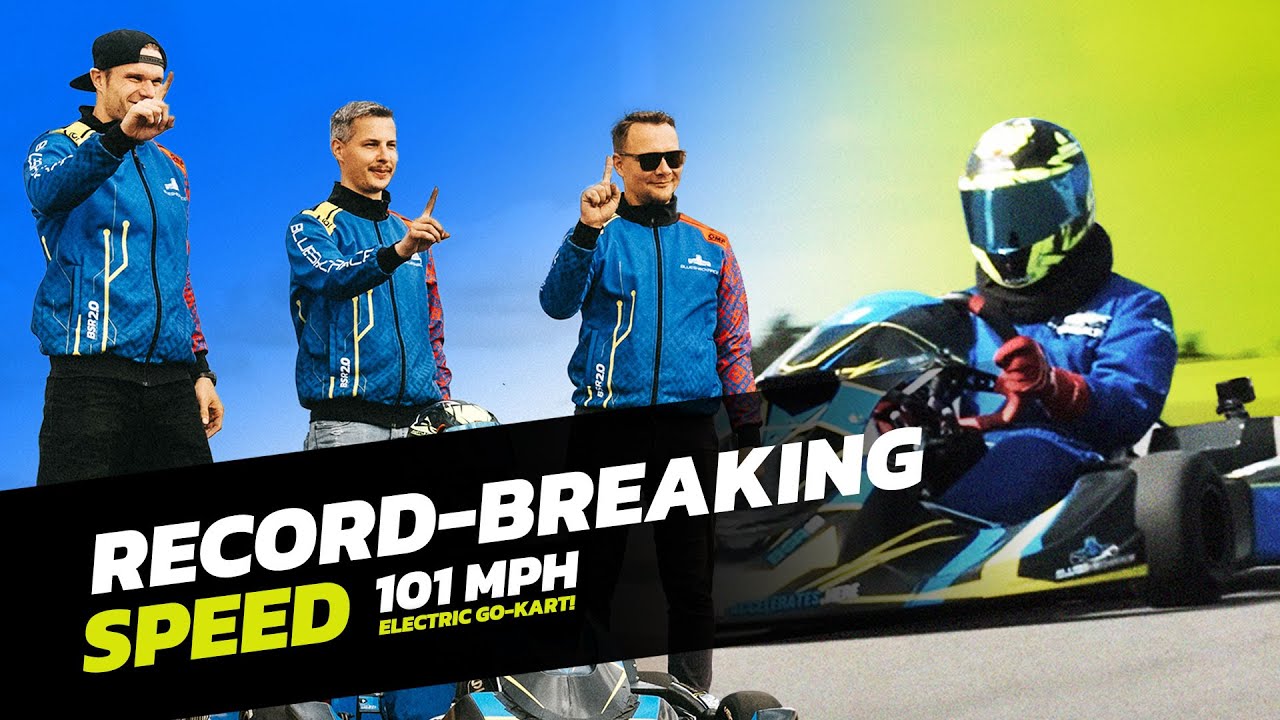 Breaking Records! BSR - The Fastest Production Electric Kart in the World!
In 2018, our journey began with the slowest karts in the First World National Electric Kart Championship, armed with a budget of just 35,000 Euros for the entire season. It was an impossible mission, with odds of success less than 5%. But against all odds, we succeeded!
Since then, we've come a long way. The BSR team has attracted a whopping 1.2 million Euros in investments, prepared our factory, and managed to export our karts to 37 countries across the globe. We've weathered the storm of COVID-19, the electronics crisis, and various other challenges. BSR has emerged as the undisputed leader in the world of electric karting.
In September 2023, we embarked on an exhilarating journey to Sweden's GotlandRing This was where the legendary Top Gear auto show was filming its latest series, featuring the most cutting-edge electric and biofuel cars. Formula E had brought its latest formula for rigorous testing, alongside numerous magazines and athletes keen on exploring the frontiers of technology.
During this event, we embraced a new challenge. After two days of intense track testing with talented athletes, on September 4, 2023, Blue Shock Race set an astonishing new industrial production electric kart speed record, clocking in at a mind-boggling 163 km/h (101 mph). This record was set using an industrially produced electric kart, the very same technology you find on racetracks around the world.
In doing so, BSR has earned the title of the fastest purchasable and race-ready electric kart on the planet, with official data and records to prove it.
Track: GotlandRing
Driver: Leo Obrant
Kart Specifications:
Chassis: CRY32-S14 (Homologation N° 007/CH/12)
Powertrain: BSR 2.2 25kW+ version
Battery: BSR B5500 (Capacity: 5,376 Wh)
Gear Ratio: 14/21
Tires: Vega XM3-CIK PRIME