Hello All,
I've struggled to figure out how to use this tool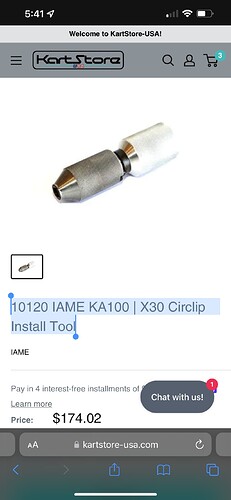 10120 IAME KA100 | X30 Circlip Install Tool
Do I just tap the end with a soft hammer and it forces the circlip into the piston? I've tried messing around with it to see but I can't figure it out since it doesn't move even with force. There are absolutely no videos whatsoever that I could find on how to use it. I feel little dumb lol.
Any help would be appreciated