Can anyone tell what size motor this is?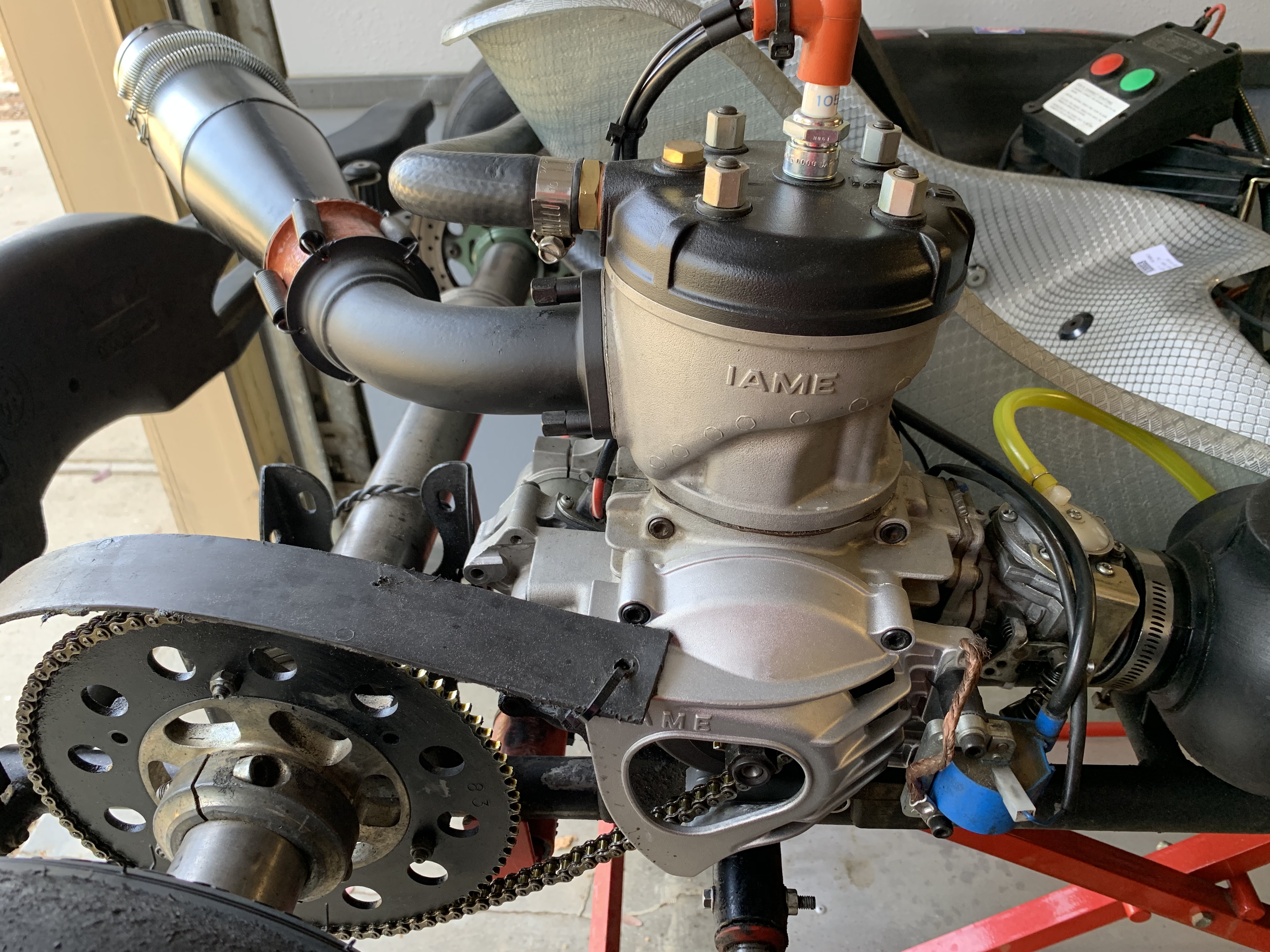 Looks to be a Iame leopard. 125cc tag motor.
How do you tell? Any help would be appreciated.
I don't know the difference between the original leopard and the leopard my09 version. Both I know are 125. Ive never had one but I would think there would be some kind of stamping on it saying leopard.
Looks like a Leopard, though the black head is slightly unusual. Sometimes they'll use the same head or bottom end across a few packages, but given the Leopard is one of the most common engines of the past 10-15 years, I'd say it's a Leopard.
MY09 would have crank bearing support in the clutch cover and the key switch ignition instead of the buttons. So this would be a pre-MY09 package.
Max revs are 17k+ at top-tier competition, but you can run 15-15.5k all day for better reliability. The MY09 version introduced a rev-limiter at 17k.
So it is a 125? Are there classes to race it ?
Welcome @Towens165. Would you kind adding your last name to your profile?
Also, where are you located? That can help us get better answers for you.
IAME did have a 100cc watercooled "TaG" engine a long time ago, but I'd be surprised if that's the case.
Ask the owner what details are stamped on it, and/or if they know the piston size. If it's 54mm, then it's a 125cc.
If it's a Leopard, yes it is a 125. Most places the Leopard has been replaced by the newer IAME X30 engine, however there are still places to run the Leopard at local club races or in select regional series.
This is a bm jaguar 118cc you can spin it to 18,000 rpm. I had one they are pretty wild.