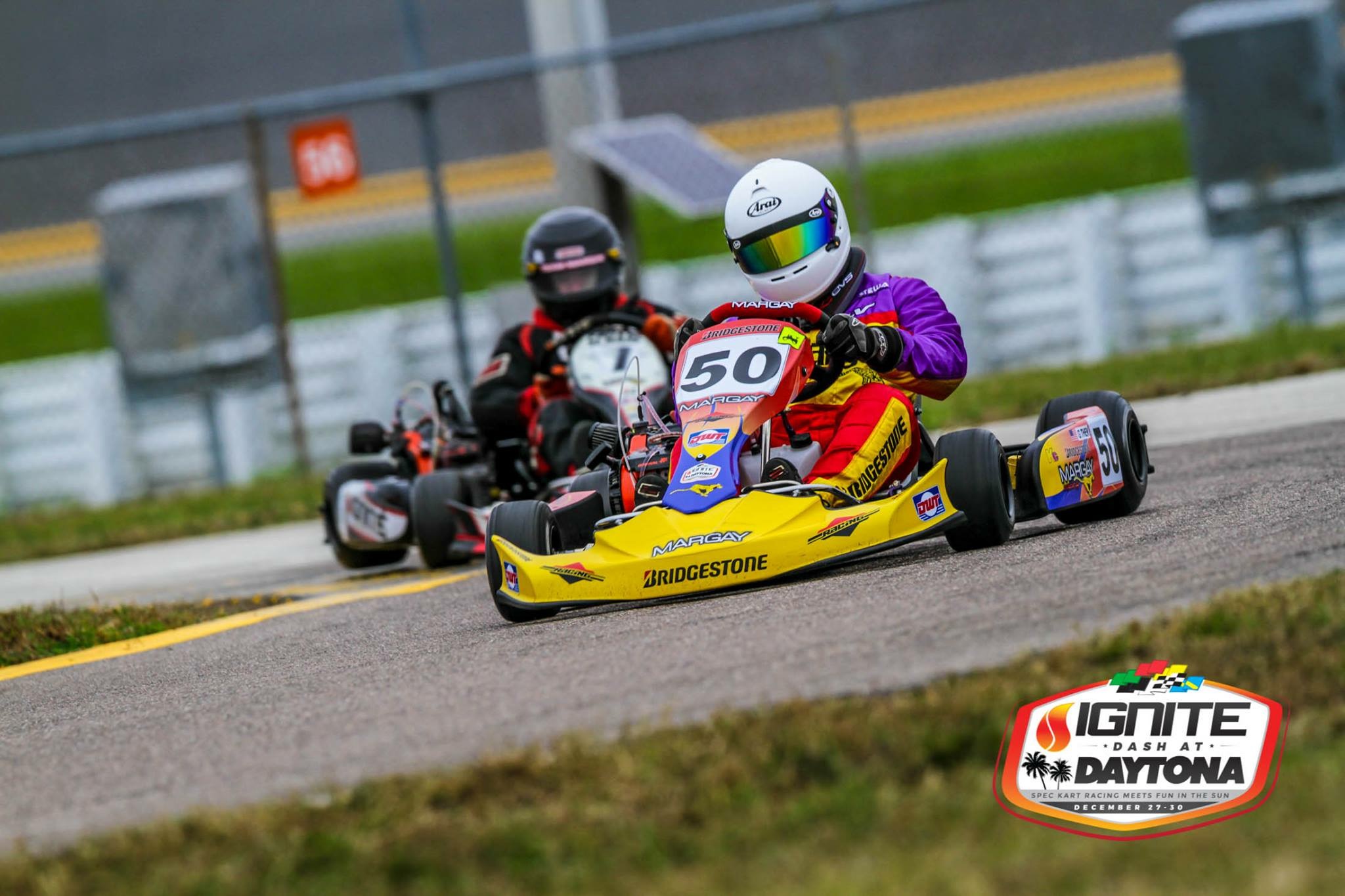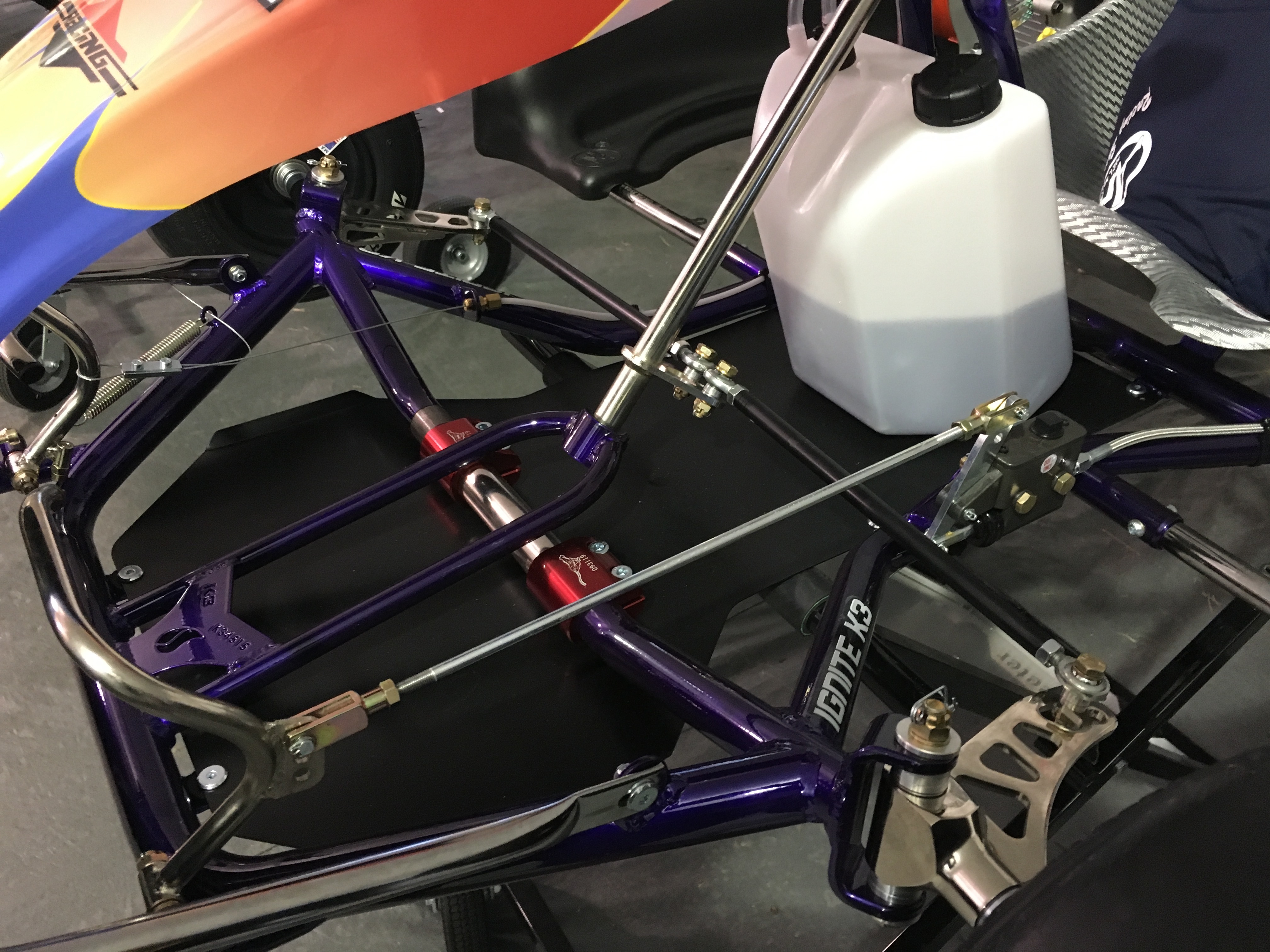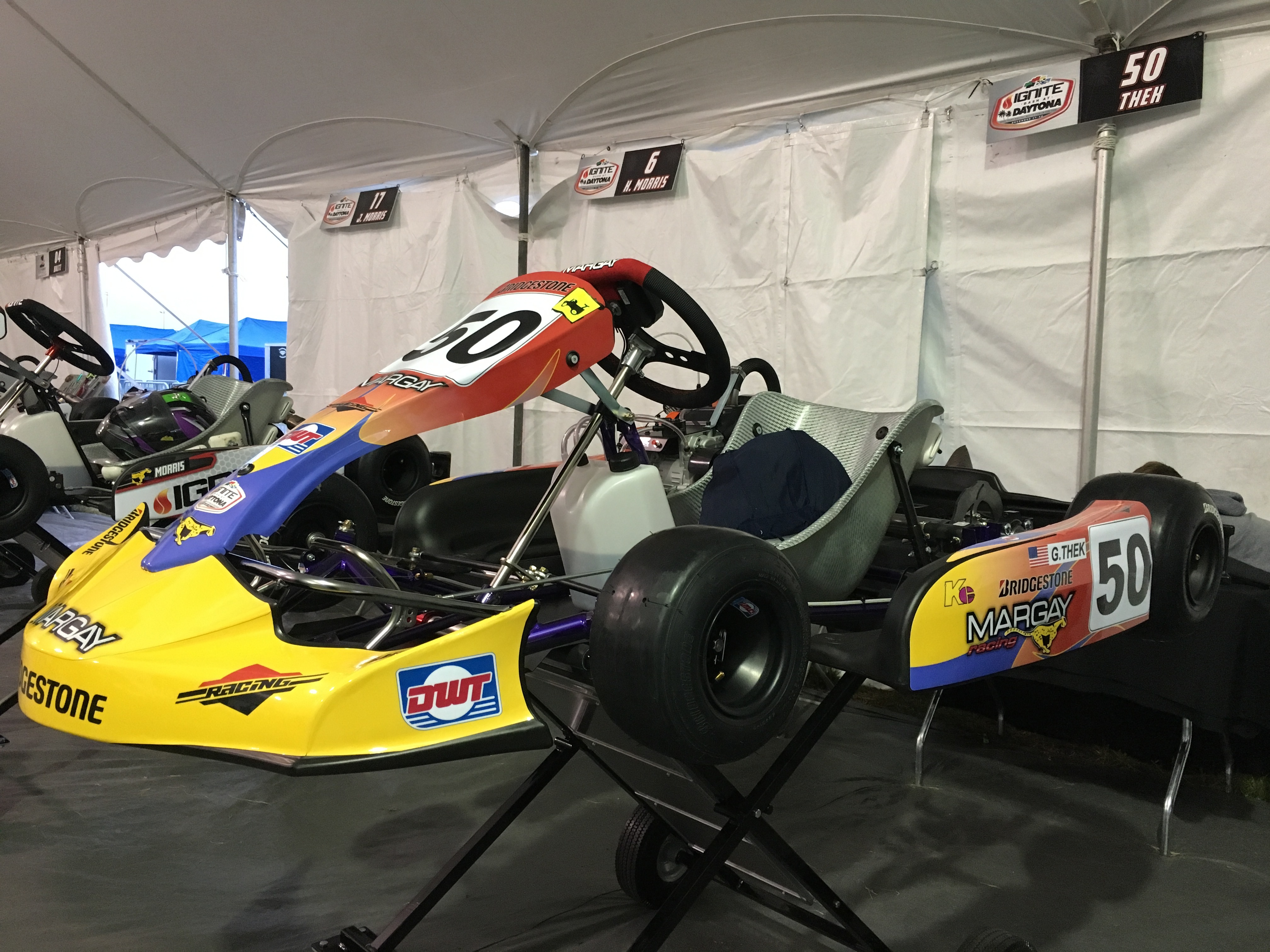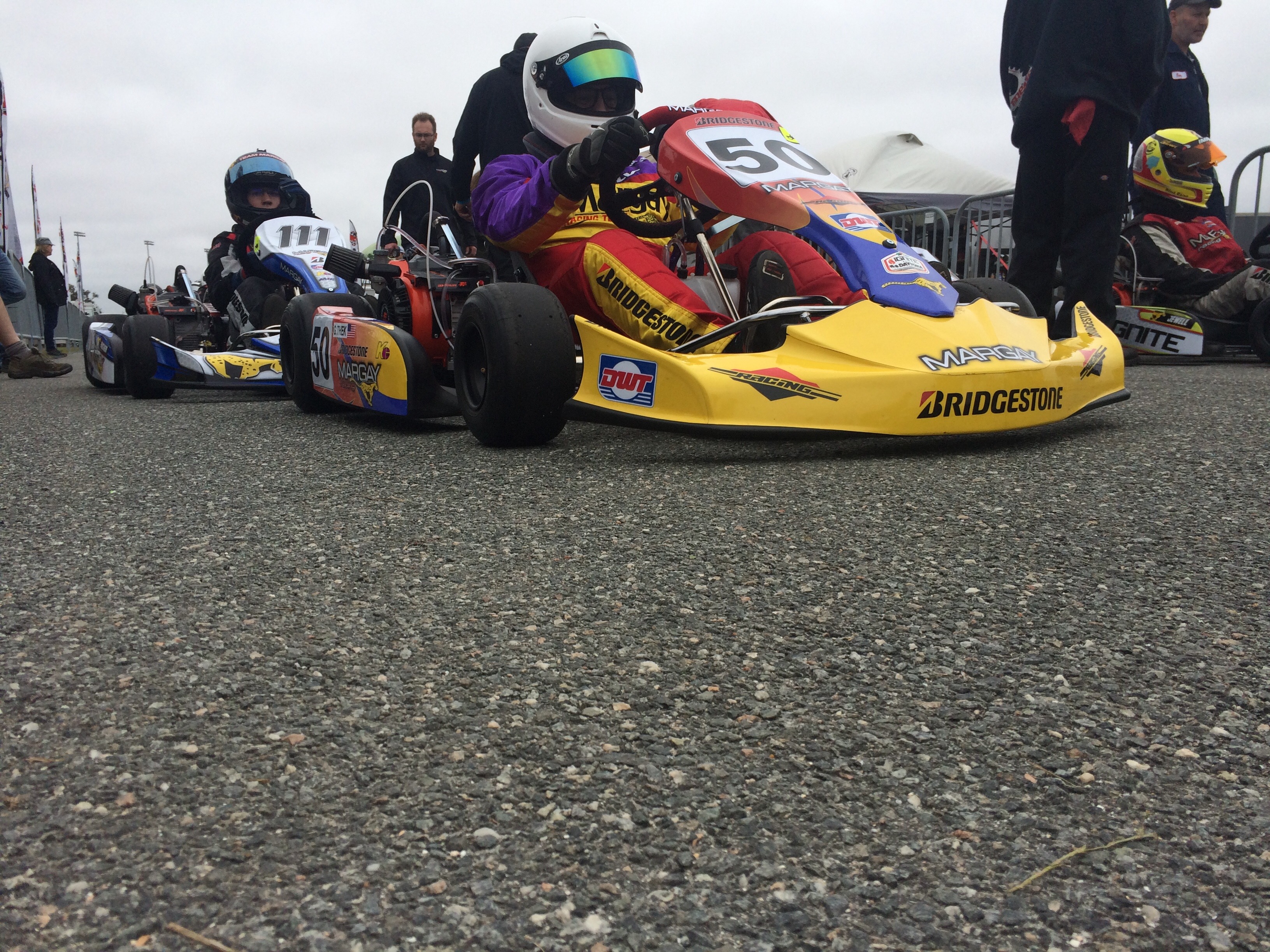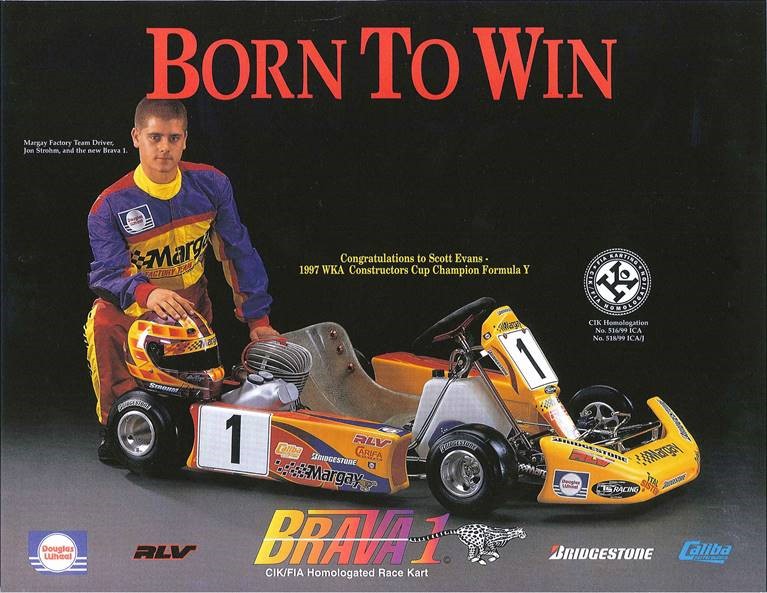 Okay it's not a unique kart outside of the colors, but I thought this was pretty cool.
After years away from the sport - my last kart race having been in 2006 - I was enticed (didn't take a lot of convincing) to sign up for the Ignite Dash at Daytona. It was a perfect way for me to make that return to karting that I've been contemplating for a while and reunite with Margay, a manufacturer that I've had a great memories with. In the late 90s I ran a Margay Brava 1 on the west coast and to date I still think that it was my favorite kart. Just perfect out of the box.
As I still had my Margay suit from that era - and somehow it still fit - I decided to go "retro". I sent a picture of the suit over to Keith Freber at Margay, he loved the idea but I more or less thought it would begin and end with the suit colors. Nope! What I saw when I showed up in Daytona blew me away, the team at Margay absolutely took things to the next level! A full Brava 1 throwback decal kit on the kart to match the suit with a chassis that was painted Brava 1 purple in lieu of the typical black paint of the Ignite K3. It's beautiful, truly a perfect throwback livery!
By the way, this was my first race in a Briggs 206 and what a great engine package for some awesome, close racing. And the Ignite Dash was a total blast, the guys at Margay did a killer job through and through and it was such a great, deep field that they assembled for this race. And it felt damn good to be behind the wheel again! Also met some great people, really reminded me why I love karting so much. Great community!
Awesome! I love throwback kits like this. Well done.
Yeah I have a soft spot for throwback liveries on race cars, I was stoked to be "that guy". I was telling the guys there that the last time I wore this suit I was about half my current age! Now I just need some paint on my new helmet.
I've really been liking what Margay have been doing with the Ignite class. VLR has been doing a similar thing with their spec class.
It makes an simple concept, even more straight-forward.
It would be nice to see something like grow, if they could find the distributors to support it. (But there is some loaded drama with that idea. lol)
Ignite is a great program. At first thought it's tough to imagine a total spec program being added in places where 206 is already strong, as it now would require those running in the 'affordable' category to get a new chassis. By the same token, there is room for the spec series and an open chassis class to run side by side and coexist - after all the spec chassis format is a perfect bridge into karting via an arrive-and-drive format especially, or even for owners who want simplicity.
Then of course there are races like the Ignite Dash at Daytona, which is another arena where the pure spec format was great. This was open to anyone, but when all was said and done it was a stacked field shooting it out on identical equipment at a big race. We had several national champions, notable names and several IndyCar and Indy Lights drivers. The field was full of fast drivers from different disciplines, everyone was on identical equipment, and from there it was driving and setup. Can't imagine a much better chassis/engine combo for such parity.
Throwback stuff is nearly always cool…
I think the biggest positive about spec karts and/or the arrive and drive offerings surrounding them is that it takes away the decision fatigue that folks get when trying to get started. What you see is what you get, you know you're going to have a decent package, one that's supported well, is likely to be competitive and has good entry levels.