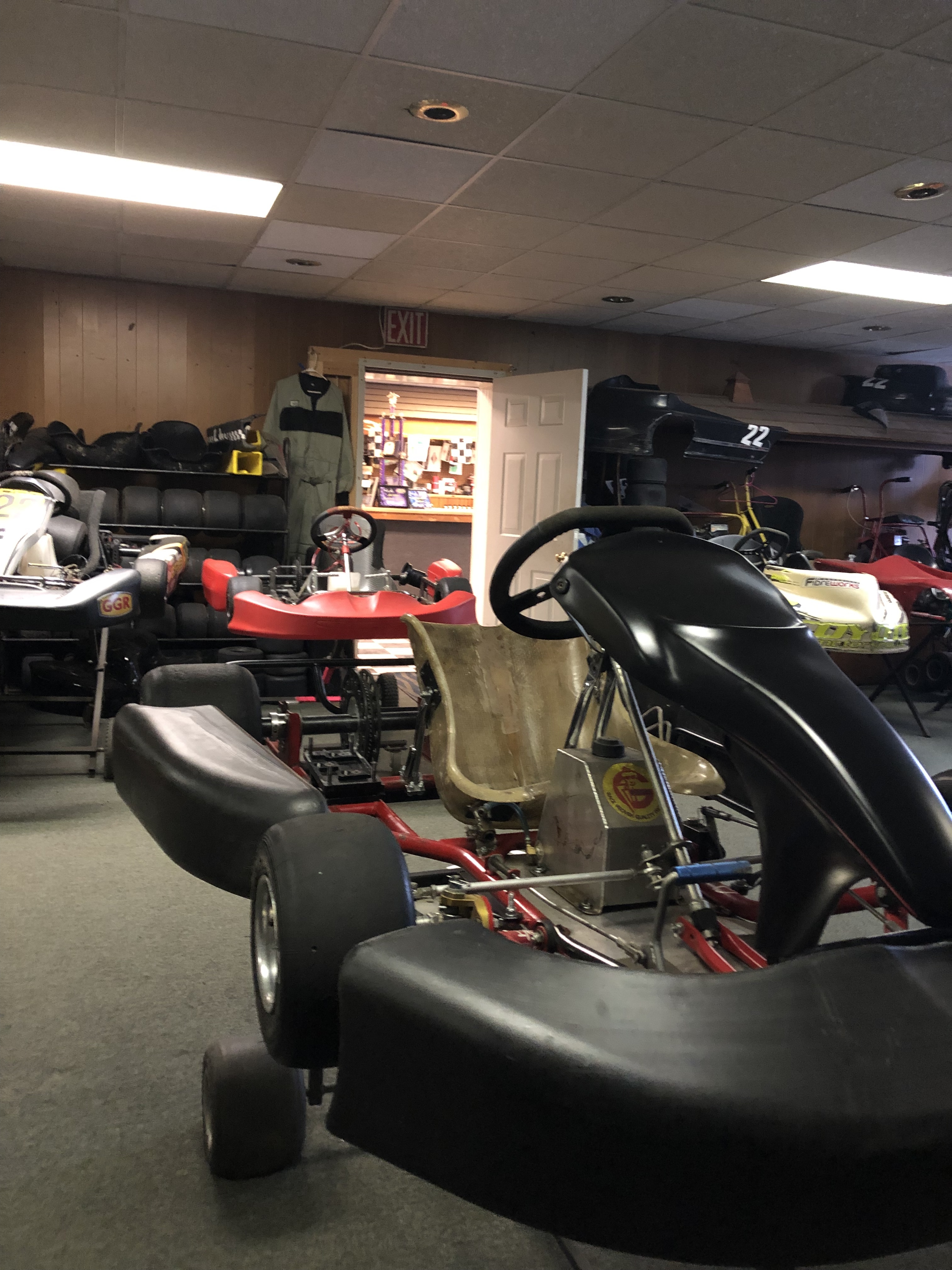 Where are you located?
Rochester, NY about 5 minutes up the road from the GVKC Track in Avon, NY.
(Age Bracket) 29, planning for the Sr. Animal Lt. class
On a scale of 1-10, how would you rate your mechanical ability, or willingness to wrench on things?
Ability is probably around a 7 to 8, I have turbo'd a couple miatas, done tons of suspension work, put a new 350 in my c10, and my best friend is an ASE certified master tech and guides me in anything I am unsure of. I have a full garage with a lift and most tools I need, I am wondering if there are any kart specific tools you would recommend?
Talk a little about your racing experience so far.
I raced at this same track approximately 20 years ago for 1 season around the age of 8, but parents divorced and we moved and the sport got lost in transition. Always loved cars, my dad had hot rods growing up and he taught me a lot on those. Then I got into autocross for a couple seasons, got sick of all the standing around and really wanted wheel to wheel racing, then blew up a car and said "done with this" I can't afford the tires, maintenance, and headache of breaking expensive things like that. So got thinking about karts and went down to the local track in late September this year and got hooked again. Went to the local shop and bought a used coyote wide-track GL chassis and a brand new briggs Animal (sealed, big class at my local track; may go to lo206 or 2 stroke after a couple years) ready to hit the track for $1600, and the guy at the local shop helped us race when I was a kid and was a good friend of my dad's so he has taken me under his wing and guided me in assembling the kart. I plan on a mychron5 just before the season begins, I really got into data when tuning my turbo miata and look forward to diving into race studio when I can get on the track.
What's the main thing you need help with to get you started.
ANY tips, suggestions, and mostly – its winter here in Rochester so I have no direct way of training in my kart. There is a local RPM indoor kart track that I go do a race a month or so, but it is kind of expensive (I'm still in grad school for another year, so income is "limited" for sure) and the differences in the kart make me wonder how directly they will translate (still seat time, so I am not against it).
I am waiting for Terence Dove's book to arrive, will read that to get through the winter. I also have watched just about every karting youtube video out there (even those super dry lo206 tuning videos), including all of the ones from my local GVKC track and regularly mentally visualize the track and the line that the faster guys tend to take. I also just got through most of the KP podcasts and have been digesting that information.
What else can I do? I am overly excited about coming back to karting and want to do everything I can this off season to be best prepared to learn in the kart this spring.
I JUST WANT TO RACE!