Karting doodles… here's my recent attempt. Anyone here draw?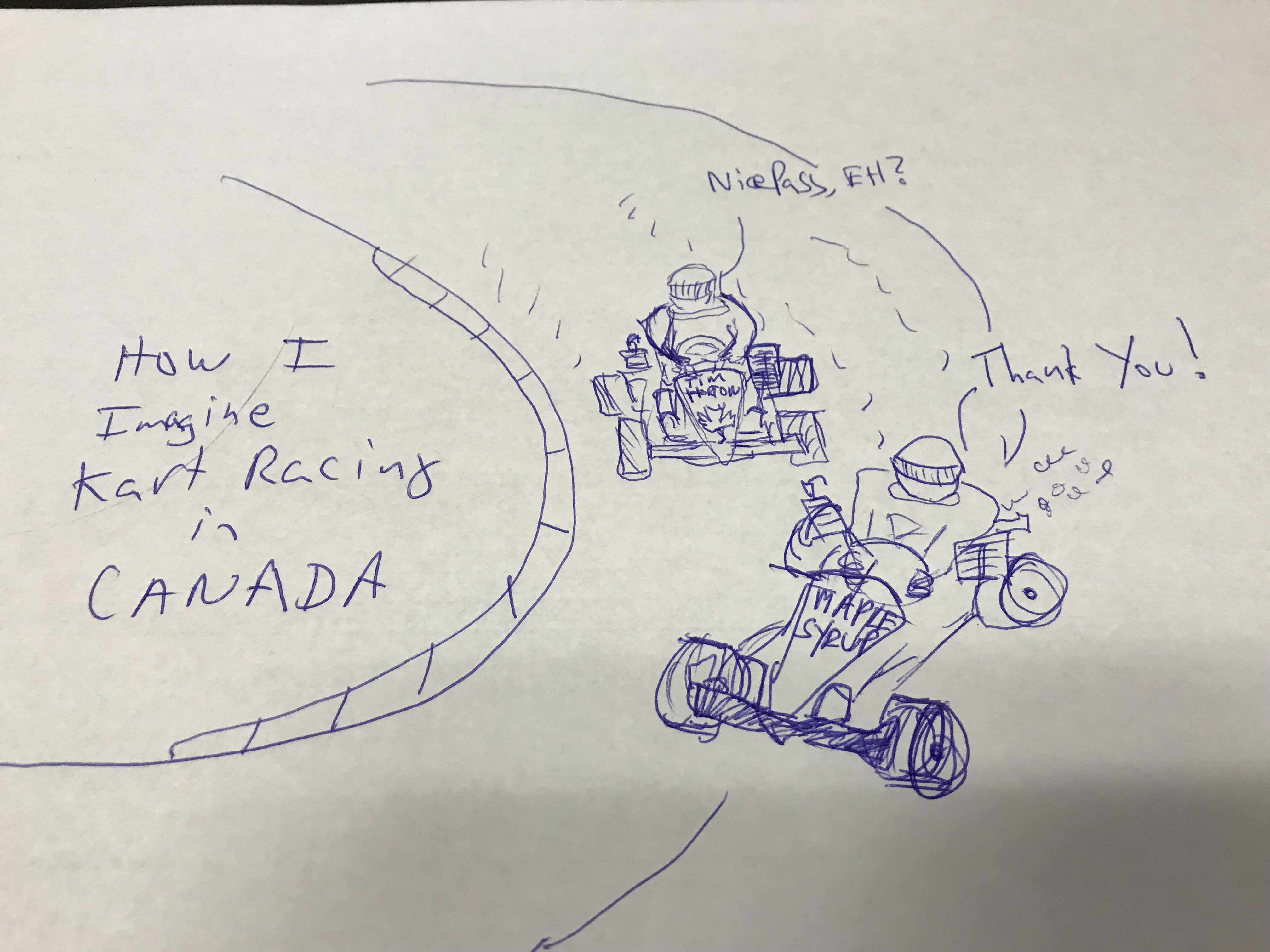 Haha that's great, totally sharing with my former-karter Canadian friend.
I've attempted to draw a kart in chalk while playing with my 3yo son but I'm better at sticking to drawing track layouts from memory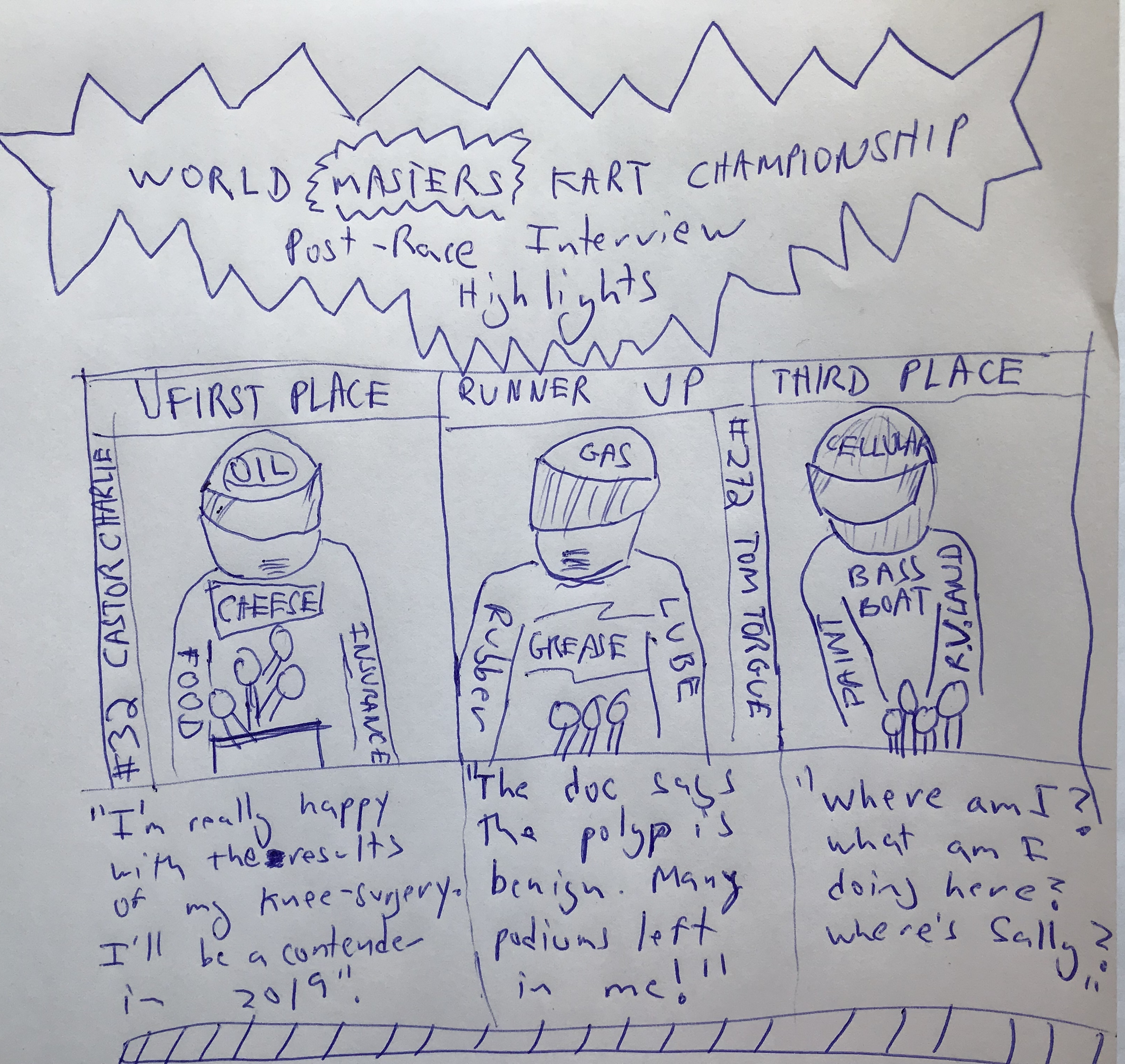 If I do enough of these, I will eventually learn to draw.
I forgot to name the 3rd place guy. Let's call him #654 Forgetful Franklin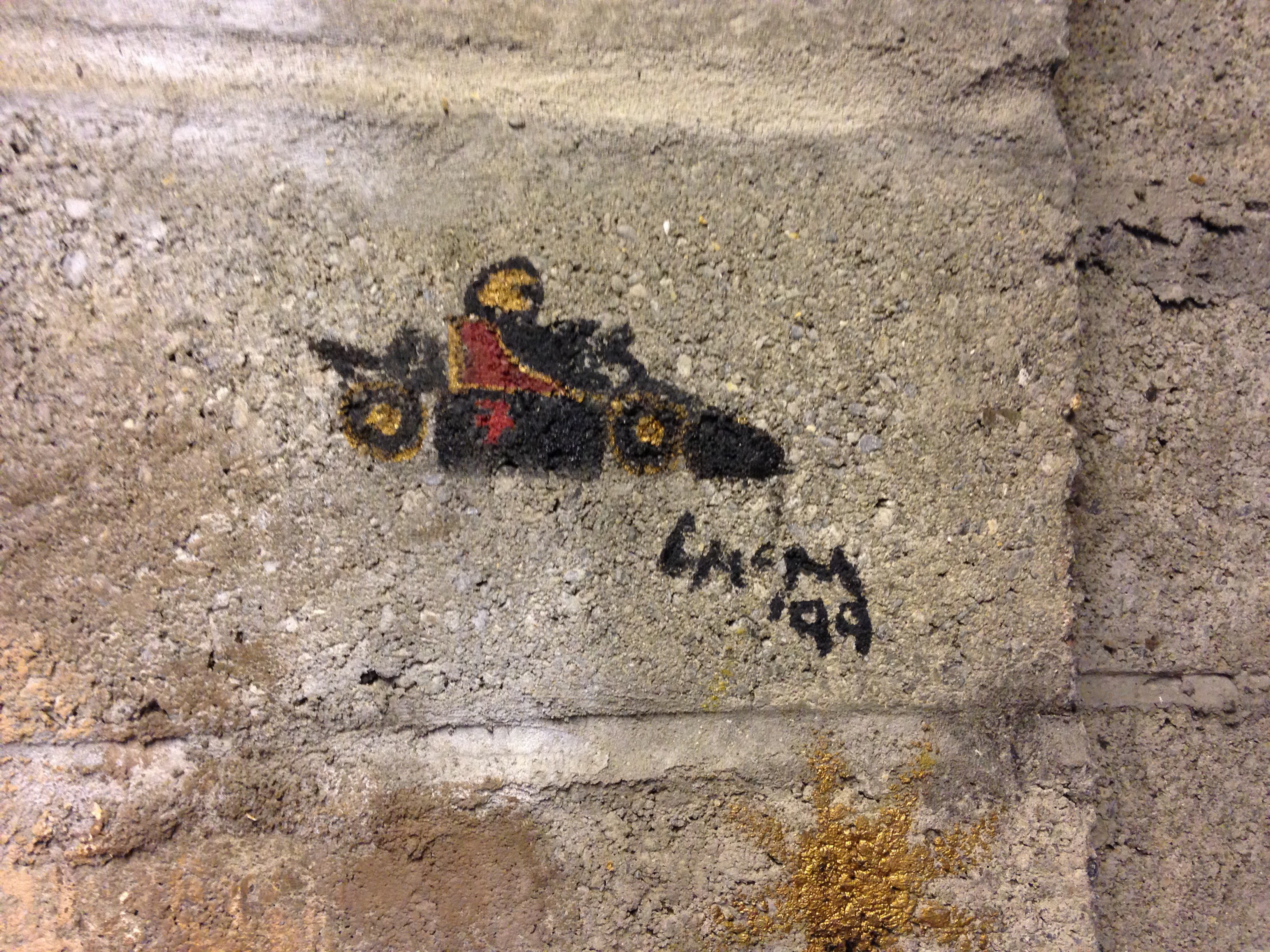 Something my sister did on the wall of the shed/garage. Literally in 1999
It reminds me of the Lascaux cave painting.
You should remove the brick and auction it as an ancient artifact pointing to Kartings roots