This kart is in pretty rough shape, but it is also really interesting. I believe the only wacky modifications are the bumper welded onto the front, and probably the right engine mount for the Briggs engine.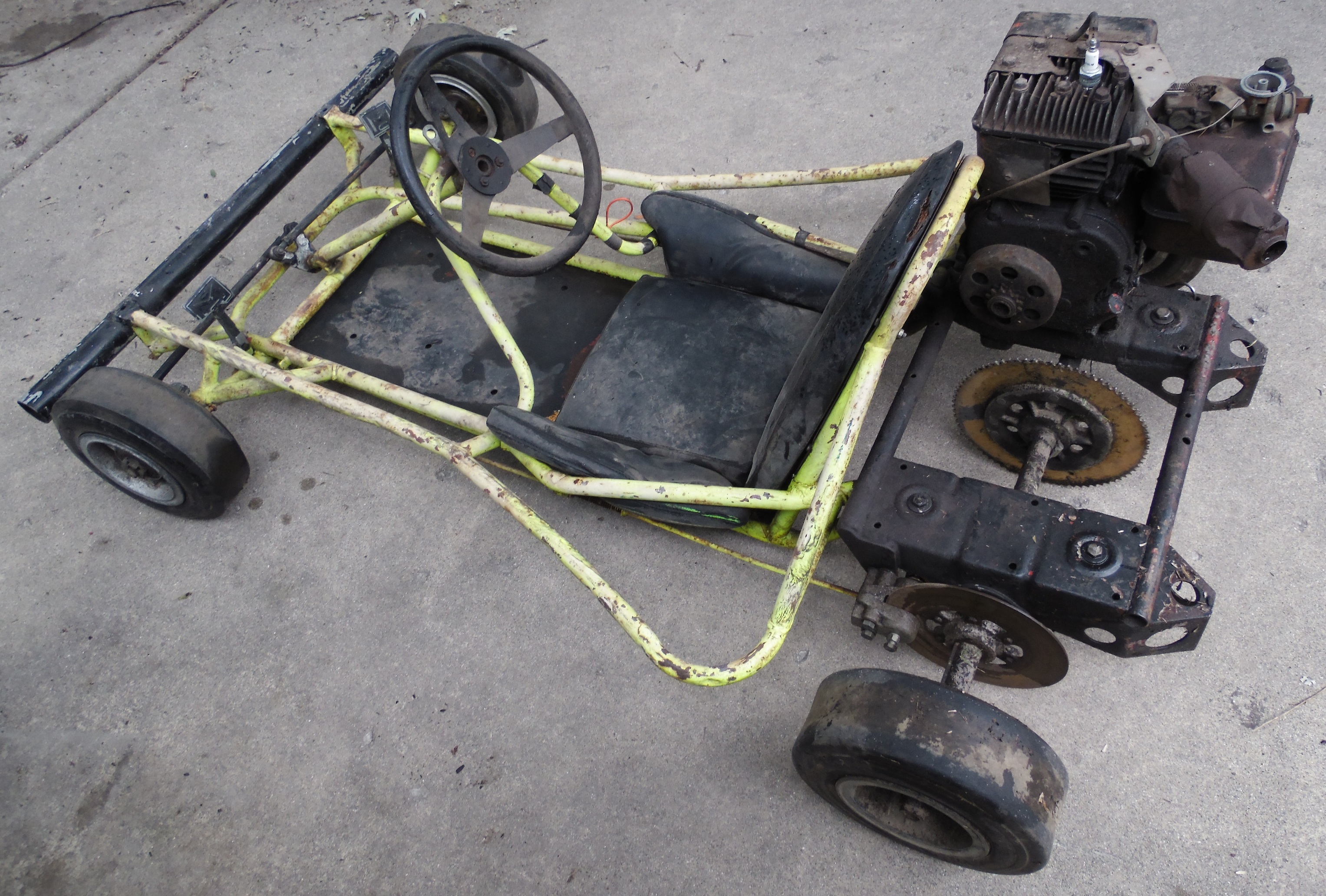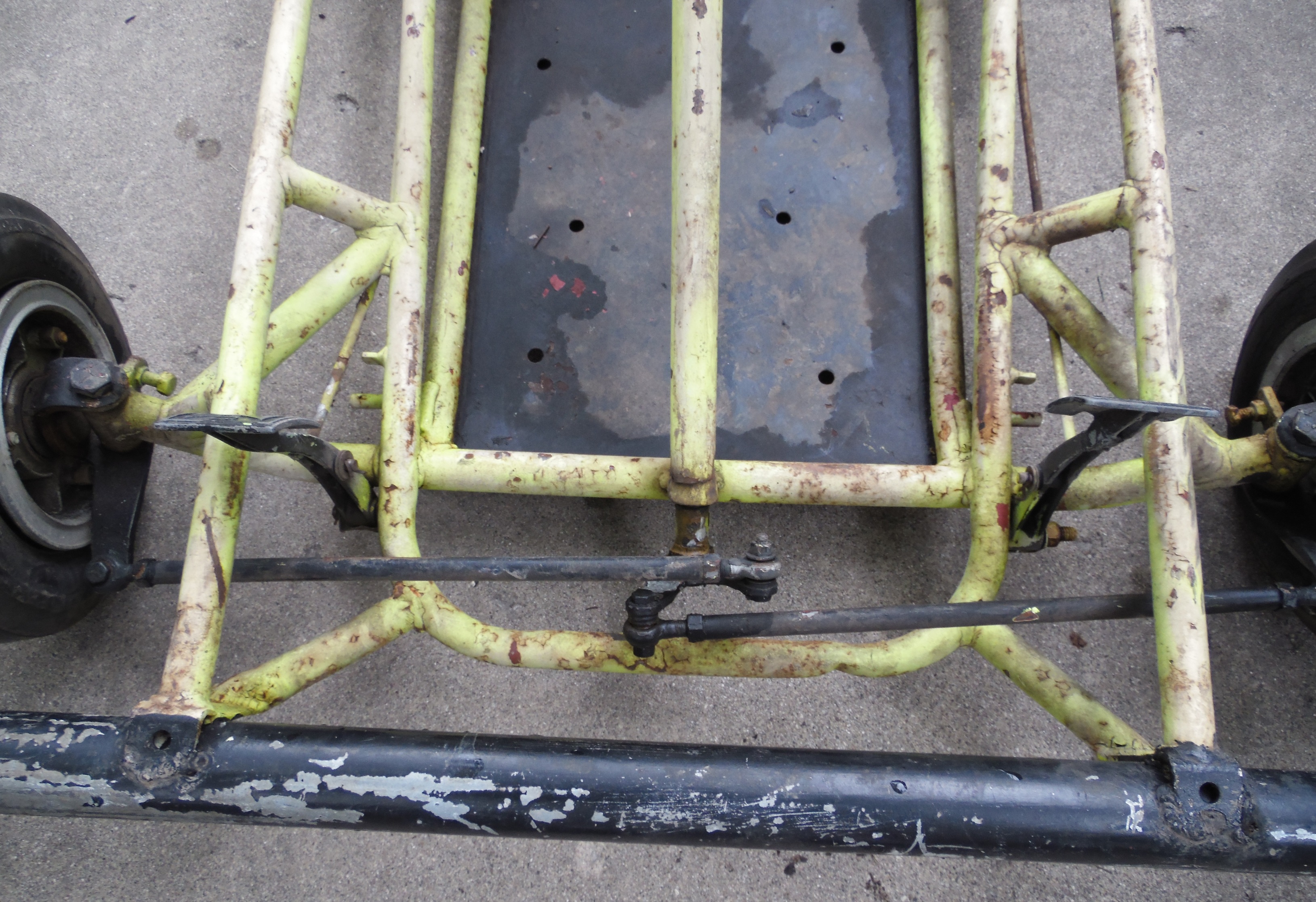 It is a Mac Kart and it has the steering locks like an R300, but I cannot find anything else like it.
The front end has extended tubing and factory tabs (where the kooky bumper is welded). The rear engine mounts are also pretty wacky with triangular ends. It almost looks like a body was attached to it, or maybe just bumpers.
Anyway, any help would be greatly appreciated. Thanks, Mark