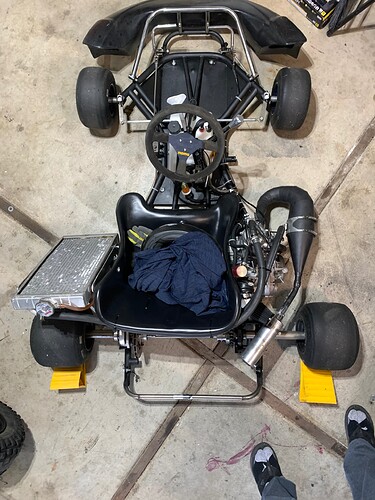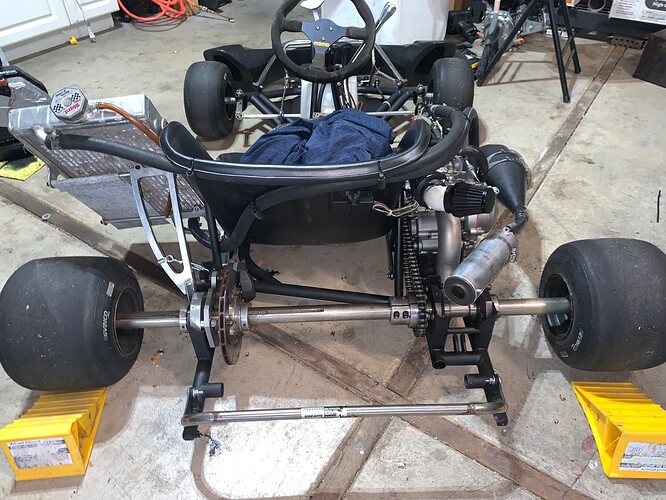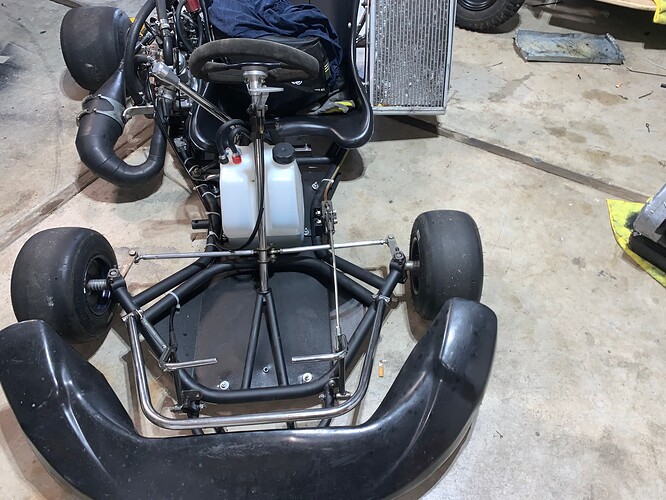 First post, need some info please.
Picked up this kart a few months ago for 700 on CL. Poster didn't "know" much about it. Only said it needs "some love", so far I replaced gaskets, hoses, seat and fuel tank. Need some rubber and bodywork.
I haven't thought about competing but I would like to take it to the track. I'm in NorCal and there's a few around.
Kart- frame is 28mm with a stamp of U112 (maybe) on brake master housing face
Engine-KX80 shifter. has 0.082 on head intake housing
Rear axle- 34mm with rear brake.
How old is this style of kart. Outdated? Ancient? Any ideas on what type of frame? I'll need to get nerf bars/pods, so is the frame info important or just center-center distance from stubs more important?
I'm all over the place with questions. Any reply will be appreciated.
Thankyou
Joe