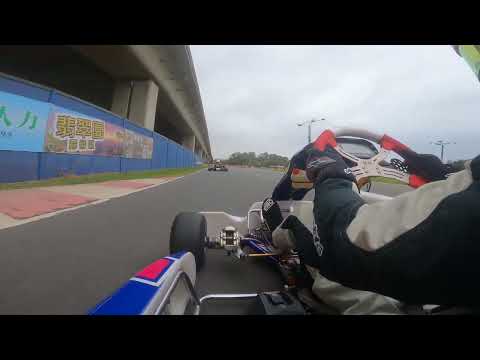 Hello fellow drivers,
In the video, my kart kept jerking and causing the steering to fight back at me (mostly)mid corner, having me to fight the kart and not be able to make steering input smoothly, and this jerking motion would amplify towards corner exit as i throttle so i had to lift and slow down and lose time, sometimes so bad that i feel like i'm about to get thrown out of my kart. it has got worse this season as the tarmac is getting worn down and track surface has gotten grippier.
Initially i thought it was my very aged chassis that has been welded multiple times that had inconsistent flex that caused the problem. I have then swapped to a brand new 401RR chassis and a new hard real axle, with all the bearings replaced and a lot more, the only remaining parts that i haven't swap out on the kart are basically the engine / braking system / steering shaft, yet the problem remains. my steering still has a little bit of play and the kart doesn't feel very tight. I am unsure whether the problem was caused by hardware or setup issue, its getting exhausting
hopefully i can find some professional insights here on forum, thanks in advance!
*All the other OTK karts were driving smoothly that day.
Update 2023/04/04:
Hello guys,
Thanks for all the inputs earlier, i went on and tried different setting (i think lowering the Ackerman helped the most!) and adjusted my driving & line and finally the hopping/bogging has gone away,
but the jerking motion from steering is still there and i wonder if that could be some fundamental issues with seating/steering position?
(Weight Ballast: One 5kg bolt on left side of seat & One 7kg bolt on bottom of the seat)
I see some drivers stretch their hands fully to combat the bounce from steering wheel, wondering if i should try that too since my kart has so much excessive motions.
Yesterday we went on and did some rolling starts. In the video the drivers in front are turning in later than me, but i am still battling some twitchiness in my steering (mostly rear end of the kart). on higher speed corners i just feel the back end stepping out on me and i had to make several steering inputs, and i have yet to find a solution to this…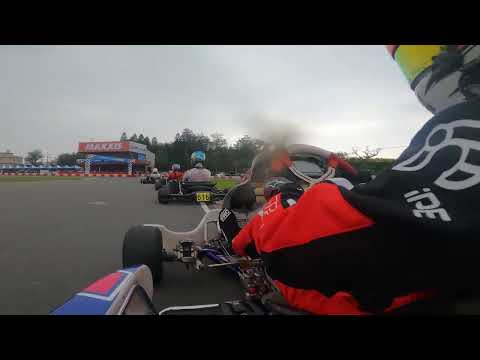 Here is my current setup:
Camber F: Slightly Positive
Caster:Neutral
Front Toe: 1mm each side
Front Bar: Round Silver
Front Width: One Large + One Medium Ring
Rear Width: 1400mm
Front Hub: Standard
Rear Hub: Short Hub 70mm
Front Height: Middle Position
Rear Height: Middle Position
Rear Axle: Type C
Steering shaft: Upper hole (Less Ackerman)
Seat: Tillet T11 Fairly tight but running as low as it gets
Rear bumper: Loose
Tires: Maxxis Orange at around 40% life
Thanks for helping out! you guys are mega!