Who's down?
---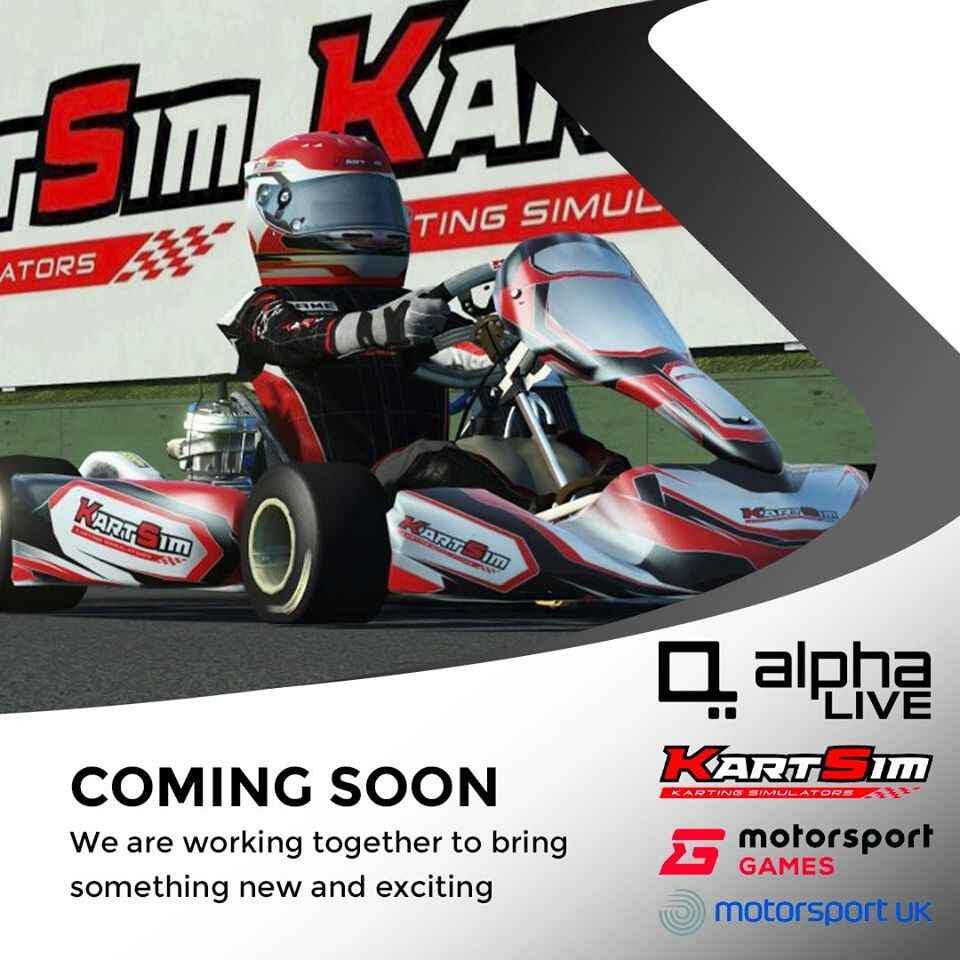 Here at Alpha Live we have been working hard behind the scenes to bring you an exciting new Karting Esports Series to fill the void that we have been left with.
We're please to announce we have secured the backing of Motorsport UK, KartSim Ltd and Motorsport Games.
Details are currently very limited, but we are aiming to have the 1st Round happen very soon so get practicing.
What we do know;
• Free entry
• Week-night races
• Open Qualifiers
• Alpha Live Broadcast
• Racing from home
• Kart Sim's X30 Kart at PFI, GYG and Buckmore Park
• Series for MSUK License holders plus a fully open series
• Ages 12+
• Prizes TBC
You can download the relevant Kart Sim Pack for rFactor 2 here -https://store.steampowered.com/itemstore/365960/detail/1003/
Please note you will also need to purchase rFactor 2 if you don't already own it.
More details coming soon…
PFI Karting // GYG Karting // Buckmore Park Kart Circuit // British Kart Championships // RFactor2 // Steam