Got the crank and cylinder back. Cylinder hone to fit new 52.20 piston ($25). New rod bearing installed on trued-up crank ($40). Started rebuild.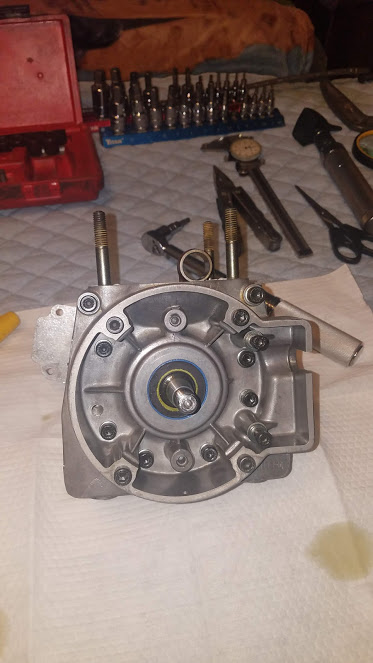 New seals installed. Used Threebond 1184 for the case.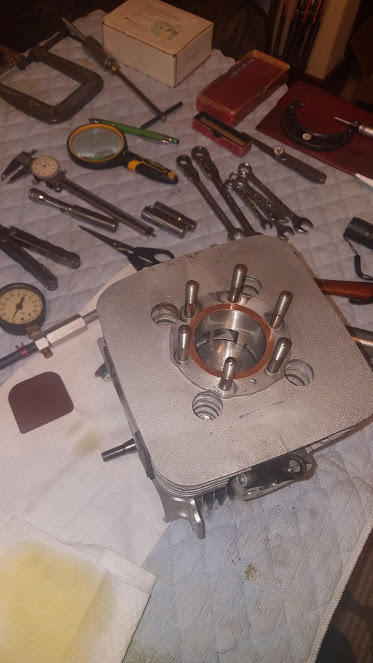 New .020" base gasket and cylinder installed. Ready for cylinder head. Carb cleaned and rebuilt. Pop-off set to 10psi @ .040" fulcrum height without gasket. I used my dial caliper as a depth gauge across a straight edge when setting the fulcrum height. Once the caliper contacted arm and released pop pressure, measurement was recorded. This worked great!