Can you connect directly via phone to Mychron?
Sweet, thanks for the app development!
here is the Android version for Android user:
Also website:
https://lapsnap.app/
This is awesome news. They won't work with my MyChron 3 gold of course, but hey now I have another reason to grab a 5.
To my understanding, you need wifi or mobile data to upload to a server where the calculations will happen. James Colborn has a 20 min video tutorial on youtube.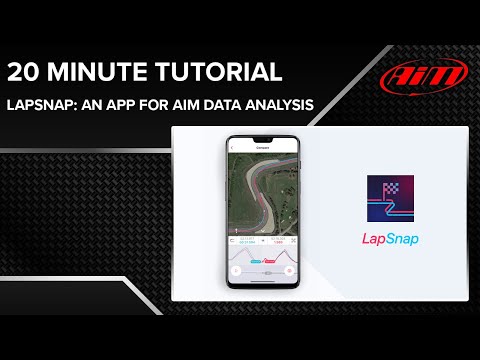 Very very nice tanks, works perfectly.
Any plans for more options ?
For what it can do right now, the pro version is pretty expensive though…
What options do you have in mind?
For the record , I do only have the free version for now. But maybe things like water temp , EGR etc.
Have you any plans, for future update ?
Just had a quick playaround on LapSnap. Very promising. The synchronisation between lap data and GPS positioning is solid. Also loving how the app marks your lowest corner speed on the axis with the traces. Would love to play around with it some more, do you have any introductory promos for KartPulse members @donesnowangel?
any way to update engine choices. Could LO206 be added
Having the ability to look at egt would be great. And even more points if we could do rpm vs egt. In all reality speed trace. Meh.
Unless these are options I just haven't found. I do have the pro version. And enjoy the ease of use
Google Store still only shows 500+ downloads. I am going to give it a try this weekend. I'd like it to have 02 logging too. For LCU logging to the Mychron5s.
i downloaded lapsnap, was able to connect to my mychron5, saw my sessions, but since my track wasn't in the database or something, i started hitting errors when trying to download the session to my phone. didn't have the time or want to spend the time to try and troubleshoot, so i uninstalled the app.
You can use lapsnap to see your lap speeds and times and your racing line on gps you can see speed g force etc but no temps.its good for on the go rewiewing you tests
Hello everyone, we have a great update with water/egt temps and RPMs. Please let me know what you think.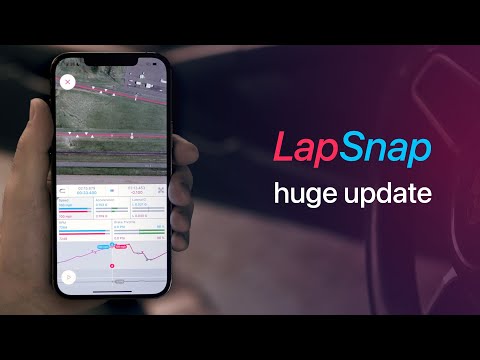 Have really been enjoying this update Daniel, thank you!
Could this be used with the RaceBox Mini? If not, might be worth riding the buzz that's about it right now…
https://www.racebox.pro/products/racebox-mini
https://www.racebox.pro/products/racebox-mini/protocol-documentation
Shame on them for not having OG tags

I think this warrants it's own topic so I've split it out and made some changes (Couple of screenshots from Lapsnap website) to @donesnowangel 's first post to give more info at the outset.
While normally we don't host commercial posts\content (at least not for free) this one could be particularly valuable to any\all people with a gokart running on a track.
So I'm giving LapSnap a home here while Daniel gets it off the ground.
How can we get our local tracks added? I synced my GoPro session and it considers it all one lap. I assume because the track is not in the database currently. Is there anyway we can get that added? Or perhaps tell the app where the start/finish line is on the Google Maps overlay?
The app looks awesome but its usefulness is limited by the track database unless there is a way to add our local tracks.
@donesnowangel Daniel, for the life of me I cannot get the app to connect to my Mychron 5. iPhone 12 connects to my unit perfectly fine through Wi-Fi and I can transfer data to Racestudio, but the app keeps telling me no device found. Looking at my settings on the Mychron, network status changes to busy when I run the find device but it never connects. Am I doing something wrong?