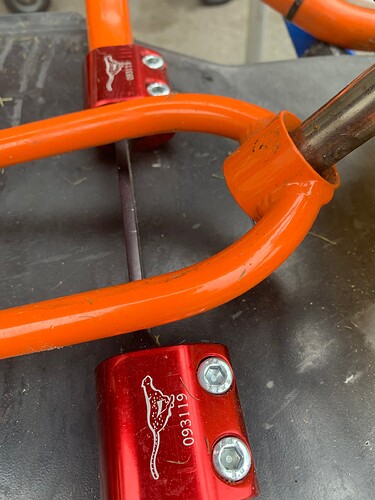 Hey all. Quick question: front torsion bar pictured above. Currently vertical.
What does bar do, and how would one expect changing it to horizontal or removing entirely would affect the kart?
I am guessing if you soften it up, you get less wheel lift.
Right now, my kart feels pretty tight under braking and very knife edged, hoppy.
I am wondering if moving it to flat would make the front end less skittery under braking and turn in.