Thanks to your input, the KartPulse forums continue to grow and add value.
March 2021 saw a new record for visitors at 23,400 across 200,000+ "hits" putting us on trend for about 2m+ hits this year.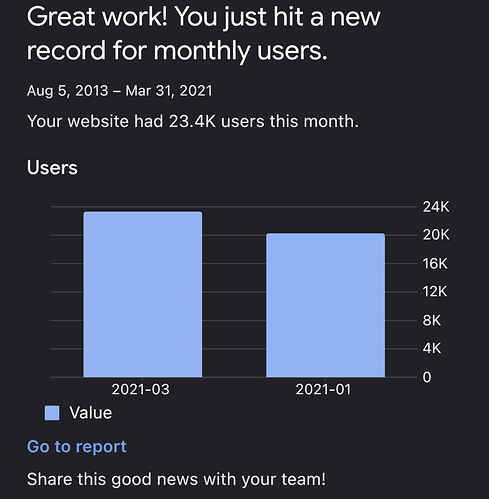 Historically March tends to be a good month for traffic, but this is still about 20% above March 2020.
Google search result performance is up as well, again about 20% higher than March last year.
Here are some of the top performing pages. Notably classifieds popped here…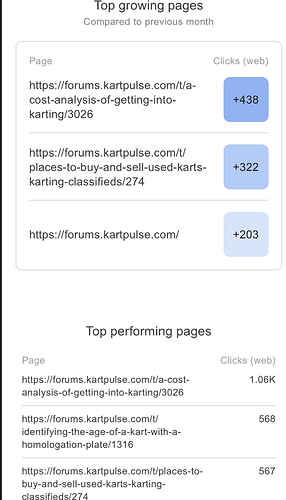 ---
Do you find this information interesting, or just kinda weird? Are there other stats that you're interested in? Let me know.