I see there's drivers here in the Seattle area, so I figured this would be a good place to pose the question.
Track map (direction is backwards, but using these numbers for reference):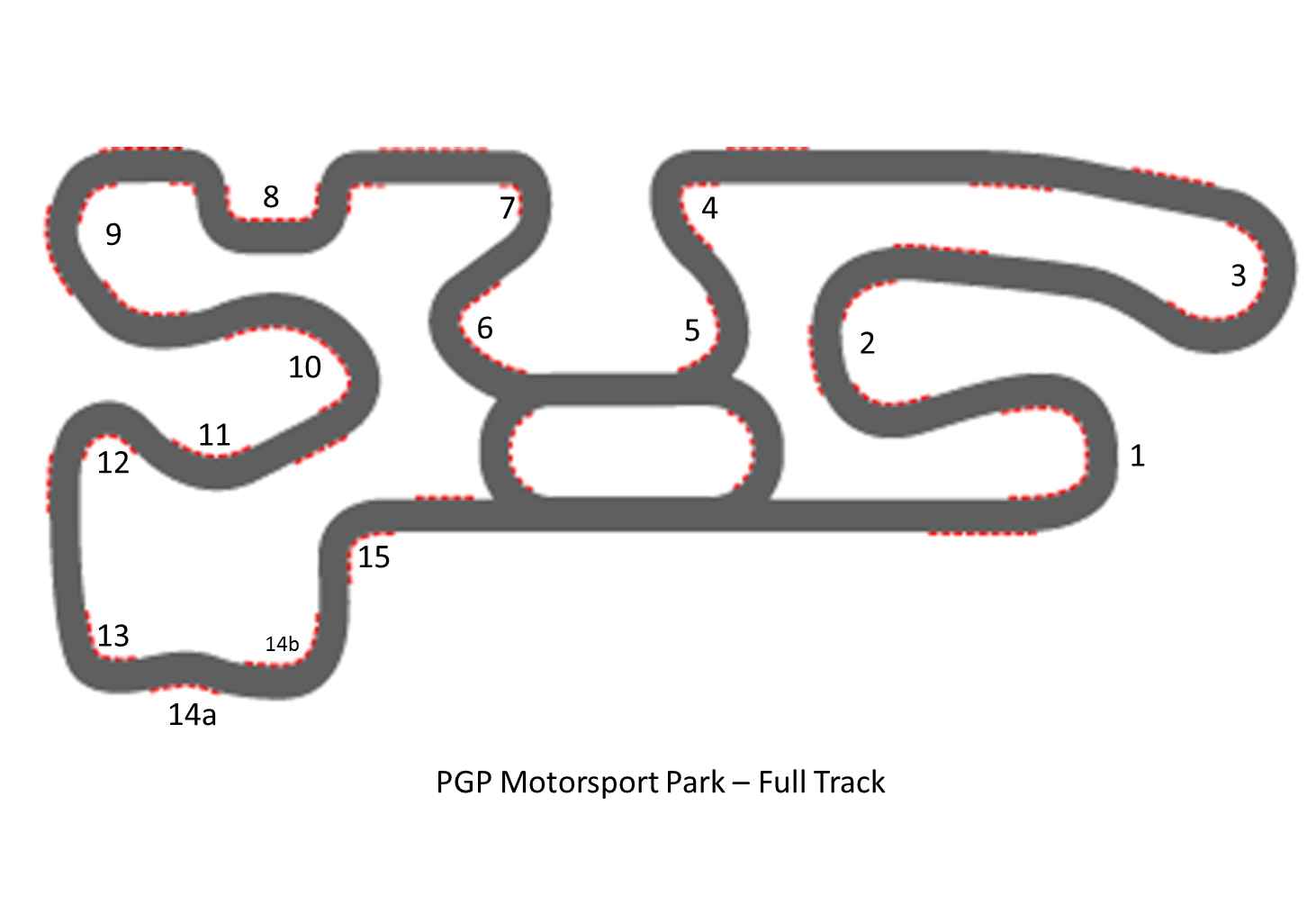 I'm usually in the 80.5-82s range in a rental kart going the standard reverse direction, and have plateau'd and can't get down into the 78-80s range of the faster drivers. My questions:
Which corners require application of the brake and how much? I'm currently braking at:
15: quick stab before turn-in to the downslope
10: if I don't brake, I end up in the dirt on the far side
7: hard to get the car rotated without losing so much speed
3: hard stab after the long straight
I get the sense that the faster drivers are hardly braking at all, but am not sure.
The corners I struggle with most are:
11 -> 10: feel like I scrub a lot of speed getting around the corner.
7 -> 6: enter 7 too fast and you blow the exit out of 6, enter too slow and you just bog down all the way through to 5.
3: seems like you need a quick stab to get the rotation, but I tend to blow the apex and make too large of an arc.
1: also feels like I scrub too much speed at entry and can't carry the speed through exit
Any tips on how to tackle the corners would be appreciated. Or if somebody has posted a track guide, that'd be great. Thanks!