Ok guys, here's a first for me - piston replacement. I have an IAME X30 125cc shifter. Technical document states bore when new is 53.89mm, so using my micrometer I zeroed my cylinder bore gauge to that. Measurement taken both directions, at top of cylinder (area above ports) was .04mm greater than this, so 53.93.
According to the "basic instructions" document for this engine (screenshot below), "the prescribed clearance between cylinder and piston, when the piston is new, is 0.10-0.11mm." That would mean I need a piston that is 53.82-53.83mm. Right?

I go over to my main parts source - mondokart - and I see 53.83mm among my options. Screenshot: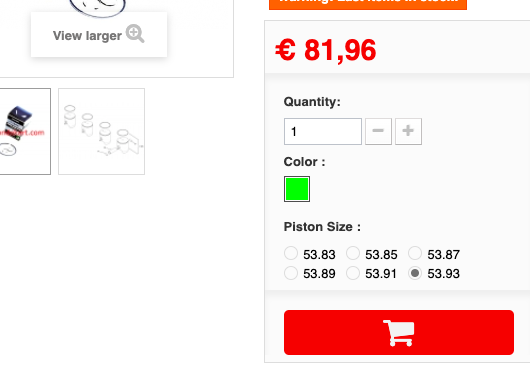 Do I sound like I know what I'm talking about, should I pull the trigger? I find the best prices at mondo but returns aren't really possible, so thanks all for any help giving me the confidence to make this purchase!