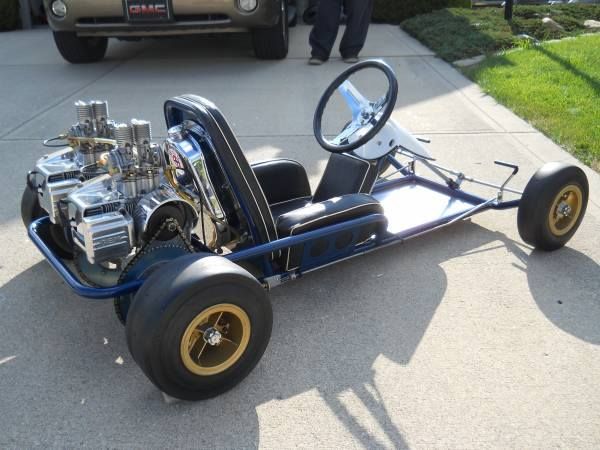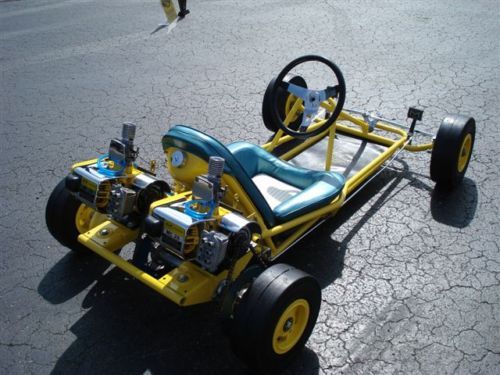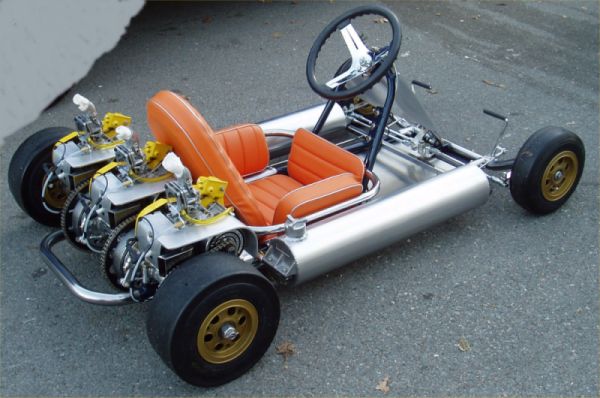 The side mounted fuel tank is sketchy but lovely. It would appear that the other two have fuel tank integrated into seat back.
There's a surprising number of restomod karts on the net. There are also a wide variety of silly karts.
Made from the fender of a VW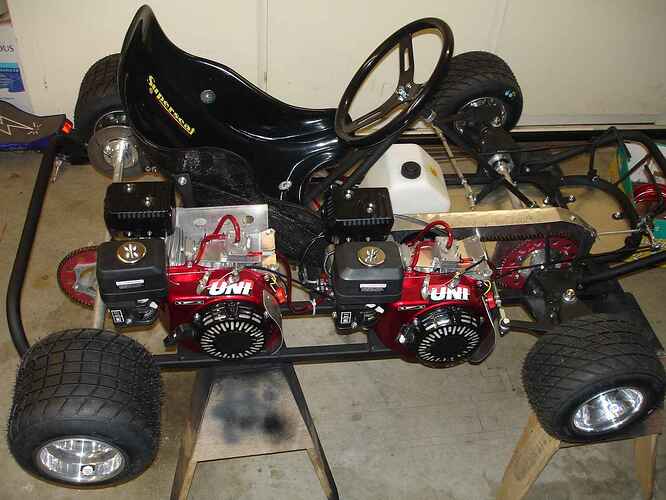 This is all wheel drive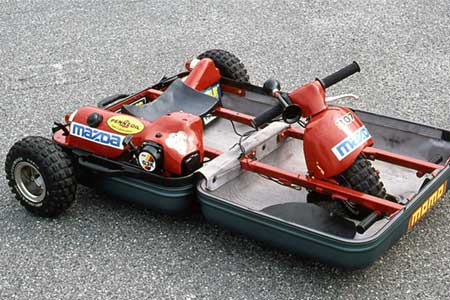 Note the safety airhorn. Intl. travelers beware: Customs will have questions.